No Bake Peanut Butter, Honey & Oat Bars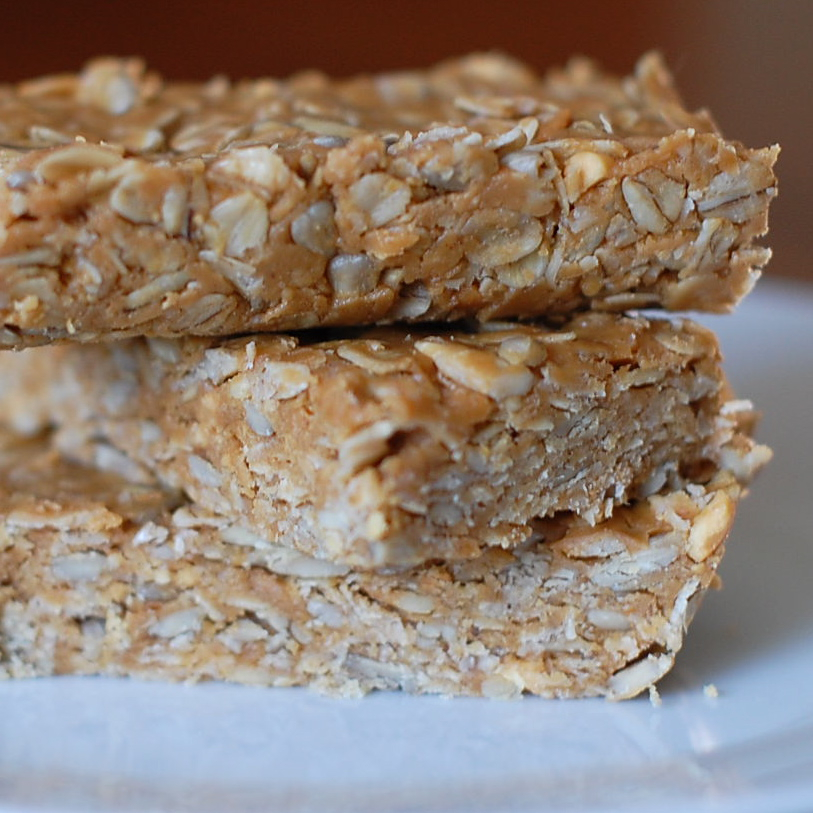 Browsing Pinterest is a favorite past time of mine, and judging by it's popularity I'm not alone in this. Not only do I find inspiration for my home but I also often find myself browsing through the food and drink pins quite often.
This particular recipe for No Bake Peanut Butter, Honey & Oat Bars was first pinned by my sister and the simplicity of it really sold me. Just 3 ingredients and 10 minutes of prep time promised to deliver a scrumptious treat. How could I not try this out??
But of course, true to my style, I had to tweak the recipe and make it my own. I decided to make a half batch to begin with and here is the recipe I came up with:
Ingredients:
1 cup organic rolled oats
1/2 cup of organic unsalted peanut butter
1/4 cup honey
1/4 cup brown rice syrup
1/4 cup raw sunflower seeds
cinnamon to taste
Heat the peanut butter, honey, and brown rice syrup over low heat and stir to combine. Once combined, remove from heat and stir in the remaining ingredients. Press into an 8x8x2 pan and let stand over night. (Since I halved the recipe, I pressed the ingredients into half of the pan only.)
The results were delicious! Both my husband and I loved them. They are a sweet treat that we can feel good about eating. Plus, this recipe can be altered in so many ways. If you don't prefer peanut butter, try your favorite nut butter. If you want them less or more sweet, adjust the amount of honey. Don't have/like brown rice syrup? Use all honey. Want to add some dried fruit? Feel free! The possibilities could be endless.
Recipe adapted from: thejoyofeverydaycooking.com