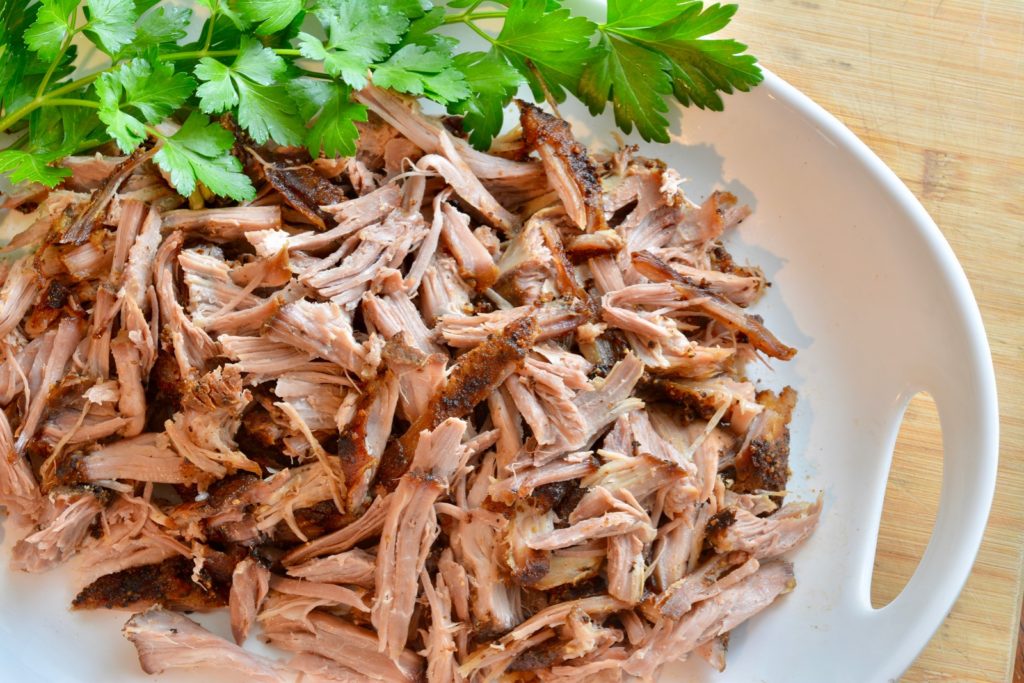 When it comes to pulled pork, smoking it low and slow is considered by many to be king. But not everybody has the time, patience, or equipment to achieve this on their own.
Enter, the queen. Oven roasted pulled pork.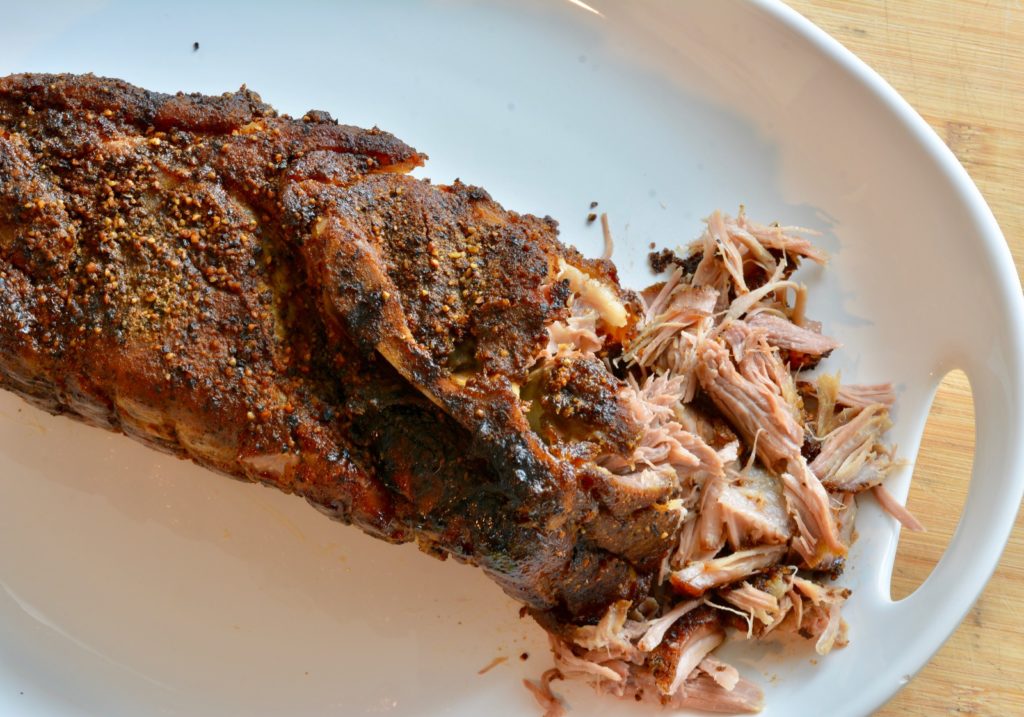 True, it's not as revered or as sought after as the pulled pork you find at your local BBQ joint. But this recipe is simple to make, tastes absolutely delicious, and is easy on your wallet.
Will it shred easily and fall off of the bone? Yes!
Does it have a delicious "bark"? Yes!
Will it have that distinct smoky flavor that only hours in a smoker can achieve? No, silly! This comes from the oven!
Although, you could add liquid smoke, but that's another recipe for another time.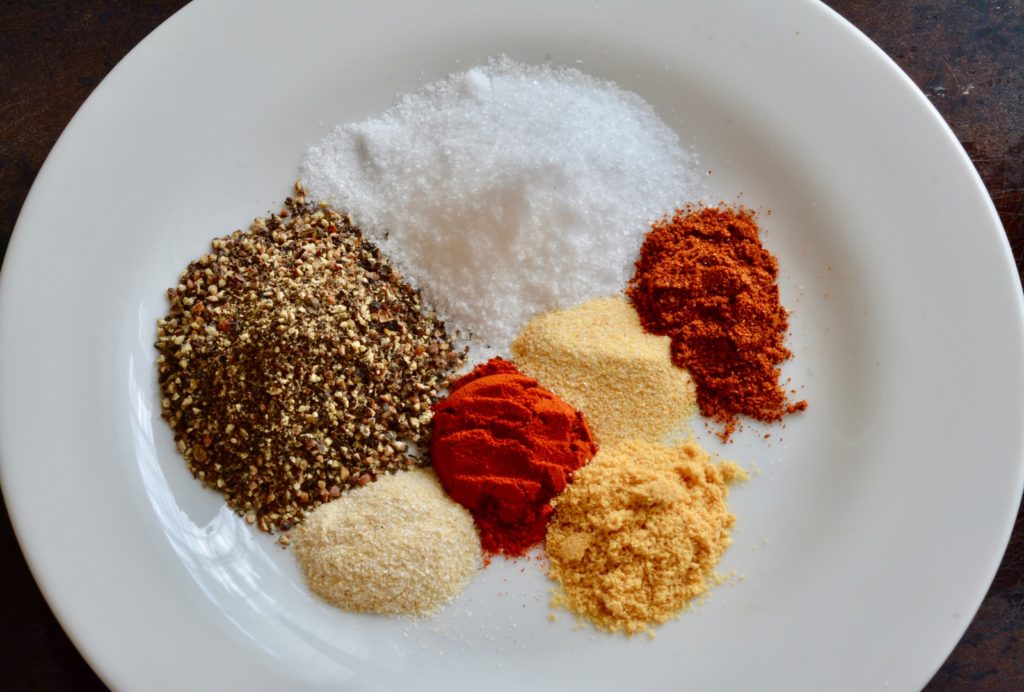 The flavor in this oven roasted pulled pork is rich and delicious. It will easily feed, and please a crowd, or you can portion it out and freeze the leftovers.
Enjoy it on a toasted bun with coleslaw. Slather it with your favorite BBQ sauce, if that's how you roll. Or simply eat it on it's own. It really is that good!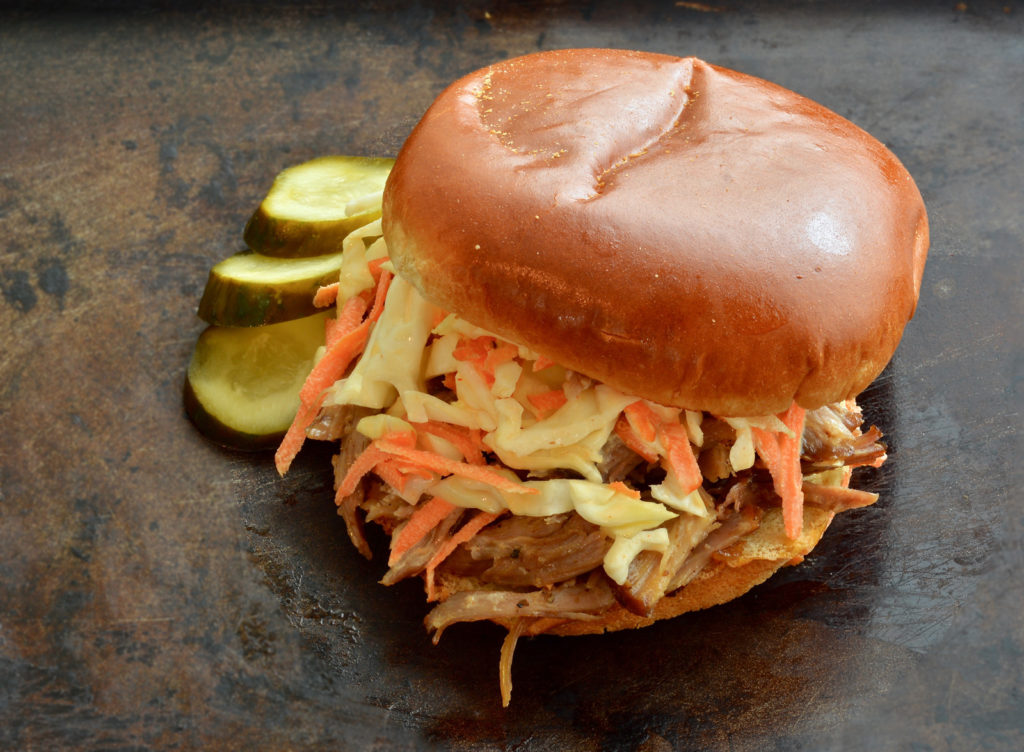 A few things to note:
You may feel like you have too much seasoning mixture and be tempted to leave some off. Please don't! Remember, the seasoning on the outside will eventually season the inside of the roast, once you shred it.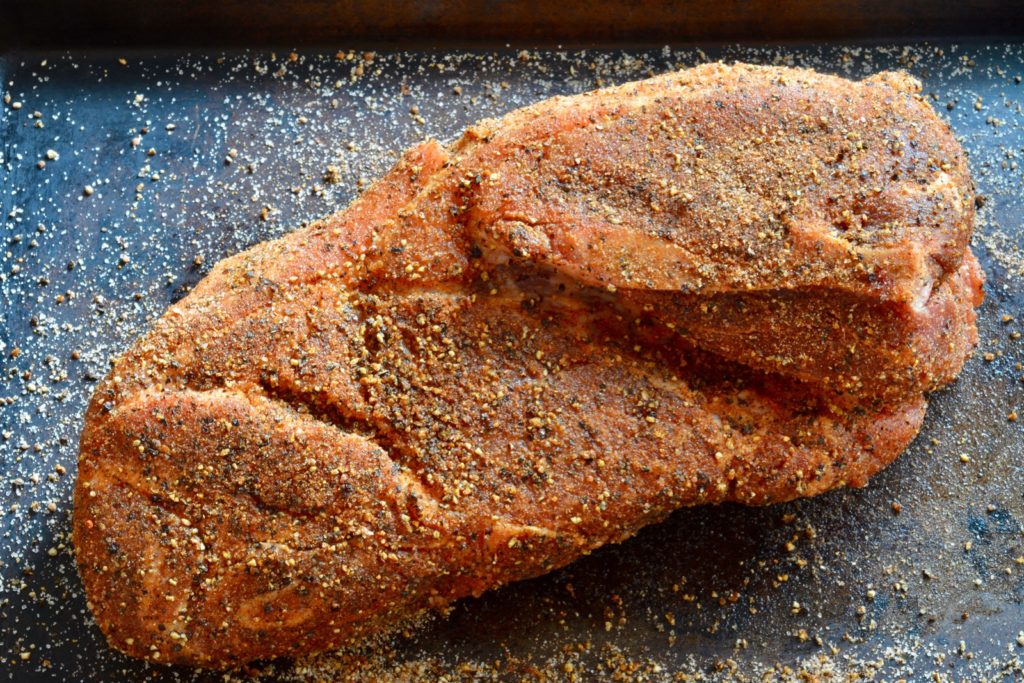 Speaking of seasoning, we've found that using a recycled spice container helps to evenly distribute the spice rub. But if you don't have one, sprinkling the rub from a high angle works well too.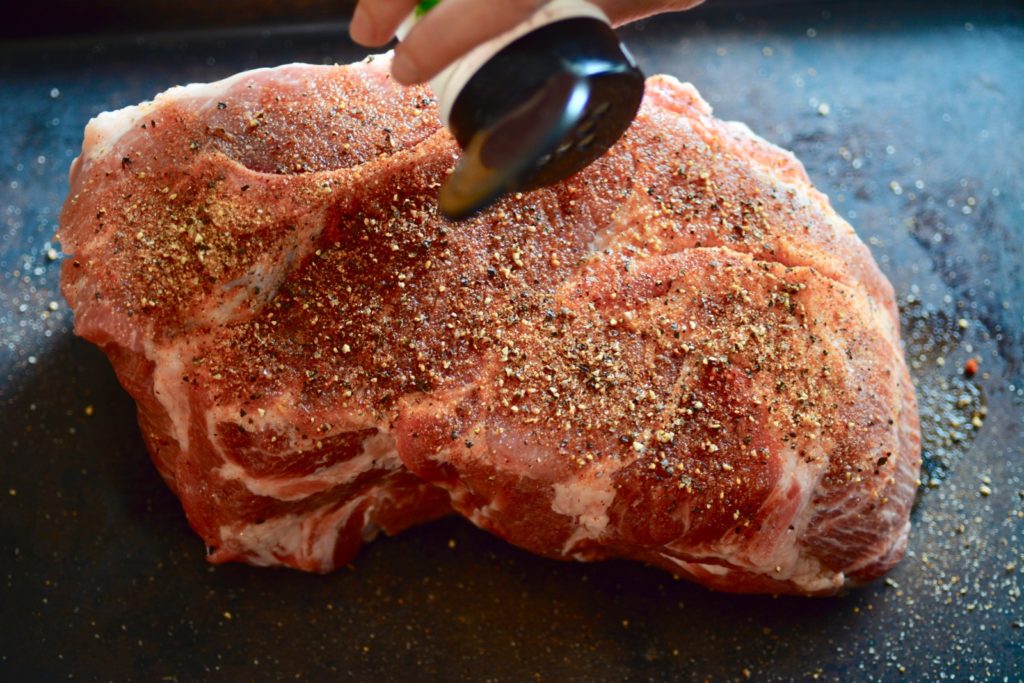 Collagen begins to break down in meat allowing it to be shredded once the internal temperature reaches 195-200 degrees Fahrenheit. The best way to gauge this is by using a meat thermometer inserted away from the bone. If you don't have a thermometer, plan on about an hour and fifteen minutes per pound of cooking time.
We used a bone-in pork butt, however, boneless will work too. Your cooking time may be a little shorter with a boneless cut of meat.
Oven Roasted Pulled Pork
Ingredients:
1 4-1/2 lb pork butt or pork shoulder
2 Tbs sea salt
2 Tbs black pepper – freshly ground
1 tsp smoked paprika
1/2 tsp onion powder
1/2 tsp garlic powder
1/2 tsp chili powder
1/2 tsp dry mustard
2-3 Tbs avocado oil
1 cup of water
Instructions:
Preheat your oven to 300 degrees Fahrenheit.
Mix all of the spice ingredients together, including salt and pepper and set aside.
Trim the fat off of the pork butt if there is excess, but make sure to leave a little as this adds flavor and keeps the meat juicy as it renders down.
Pat the pork butt down with dry paper towels and then rub it with avocado oil on all sides.
Sprinkle the spice mixture on the pork butt, generously coating all sides and gently pat the spices in.
Place the pork butt in a roasting pan with a roasting rack and add one cup of water to the bottom of the pan.
Put the pork butt in the oven and roast until the internal temperature reads between 195-200 degrees Fahrenheit (about 1 hr and 15 minutes per lb)
Remove from the oven and shred the meat using two forks.