Grilled Veggies with Feta, Balsamic, & Basil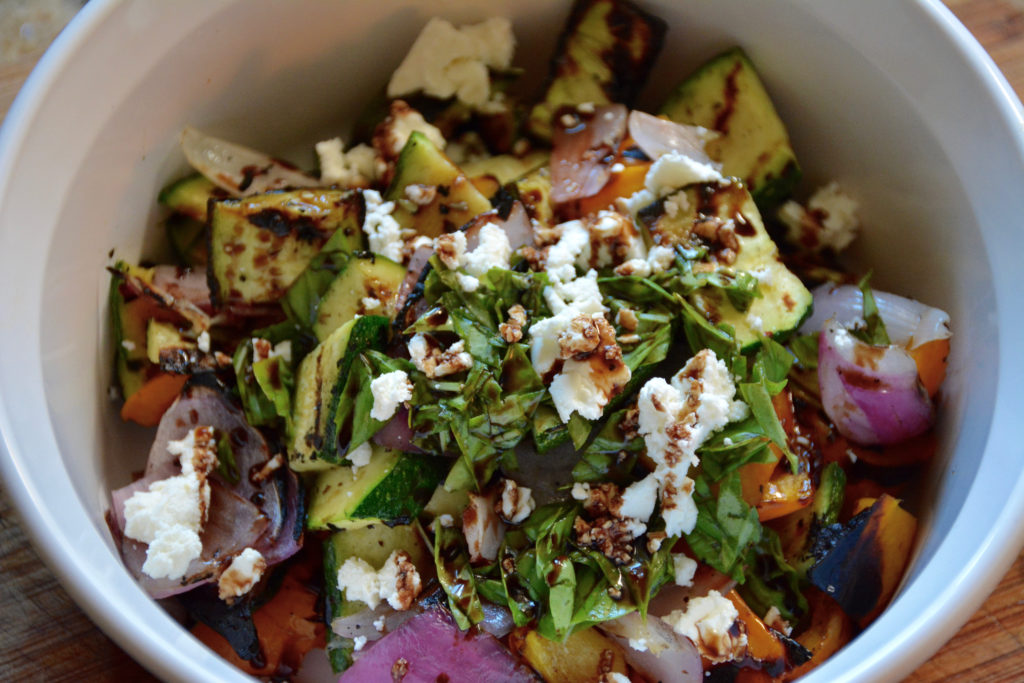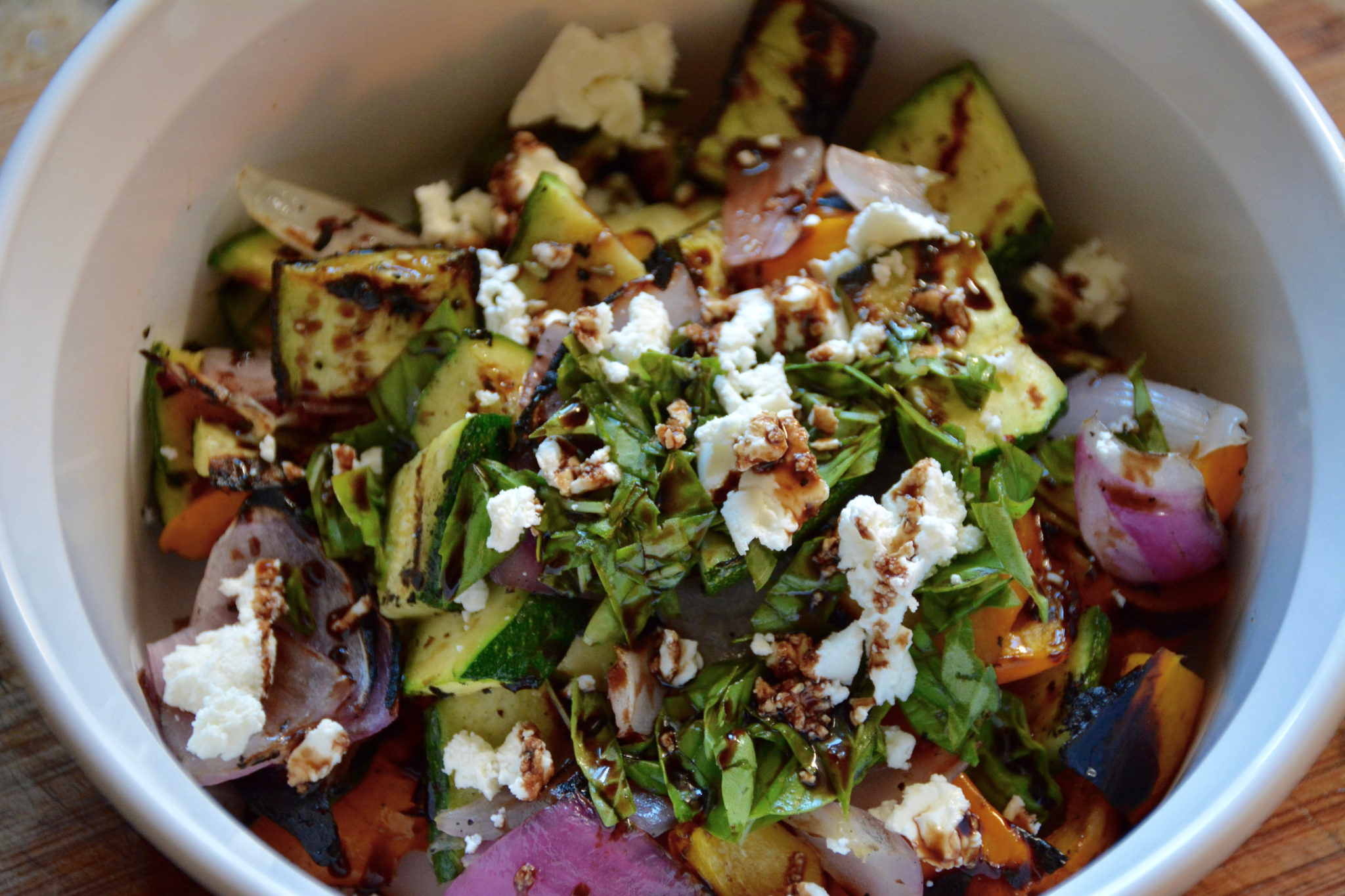 I. Love. Summer. I love mornings that start off with the sun shining brightly through my bedroom window, followed by a warm day that transitions into a warm evening. I love the smell of food cooked on the grill. I love going to the garden box and picking fresh herbs to liven up my meals. I love eating on the patio and lingering over conversation with my husband.
This recipe combines most of what I love about summertime. It was born from a desire to have the same grilled veggies that we love on their own, but jazzed up a bit. The ingredients are simple and it's an easy dish to make. I think you will find yourself coming back to this recipe time and again like we do. I hope you love it!
Ingredients:
2 zucchini – medium sized
1 sweet bell pepper
1/2 red onion
dried thyme and basil
salt and pepper
avocado oil (you can use another oil but we prefer avocado oil for its high smoke point)
aged balsamic vinegar (Trader Joe's carries one that is really good and reasonably priced)
feta cheese – 1/3 cup or more or less depending on your taste
fresh basil – about 7-10 leaves
Instructions:
Slice the zucchini in long strips. Slice the bell pepper in quarters as well as the red onion. (You will want to leave them big enough so that they won't fall through the grill. For a tip on slicing the red onion, scroll to the bottom.)
Sprinkle the veggies with salt, pepper, dried thyme and dried basil (the measurements are to taste) and then coat with avocado oil and toss to combine.
Place the veggies on the grill and cook over medium-high heat until they slightly soften and have nice grill marks on them.
Remove veggies from the grill and give them a rough chop.
Place the veggies in a bowl and toss with chopped basil, feta cheese and a drizzle of aged balsamic vinegar.
Enjoy!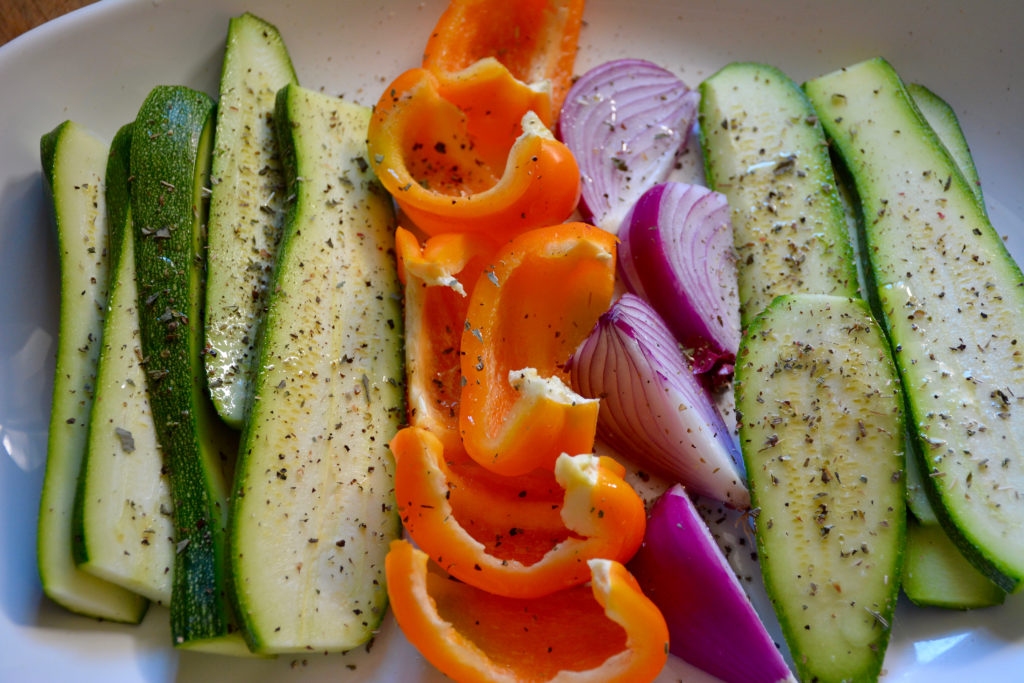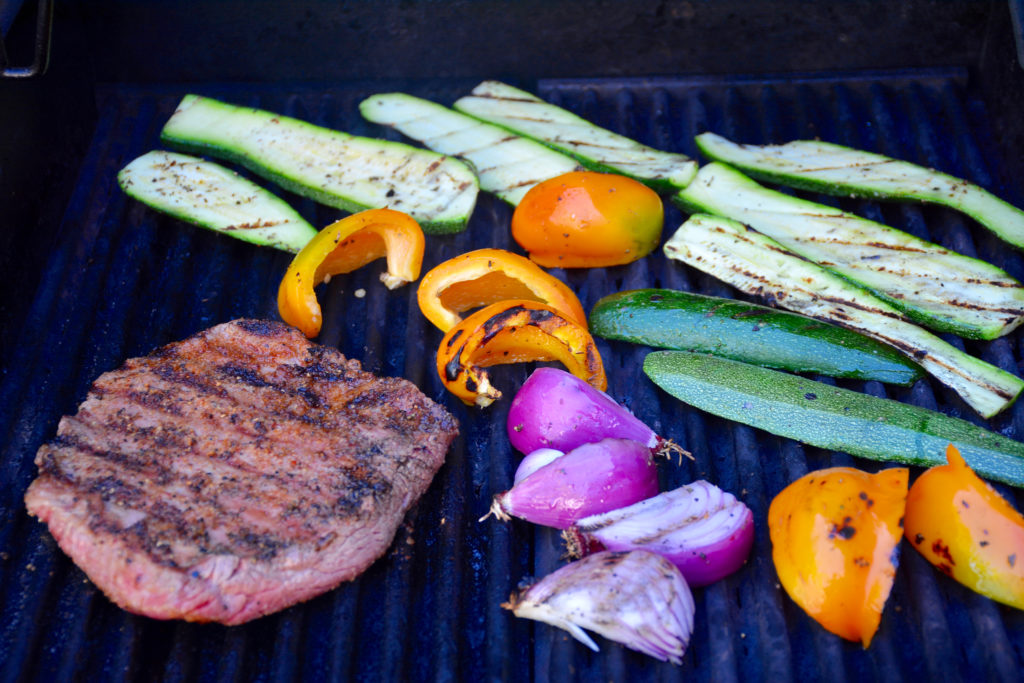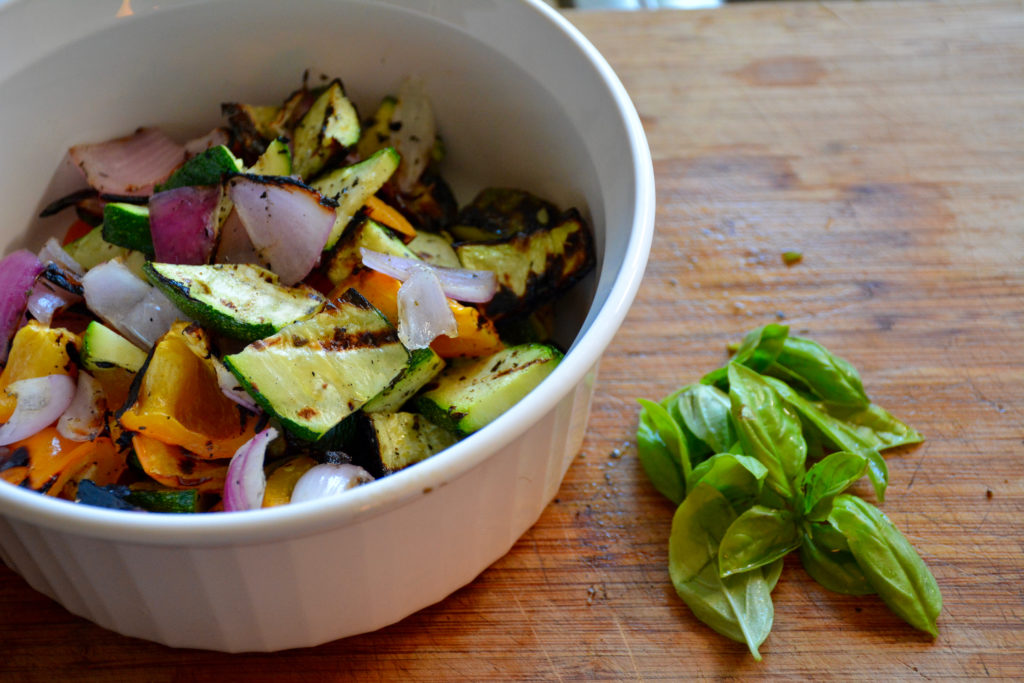 Tip: To keep the onion from separating, make sure to leave the root end in tact, and then slice it into quarters. Once you have finished grilling, you can easily slice the root end off.