Affordable Artwork from Free High Resolution Photos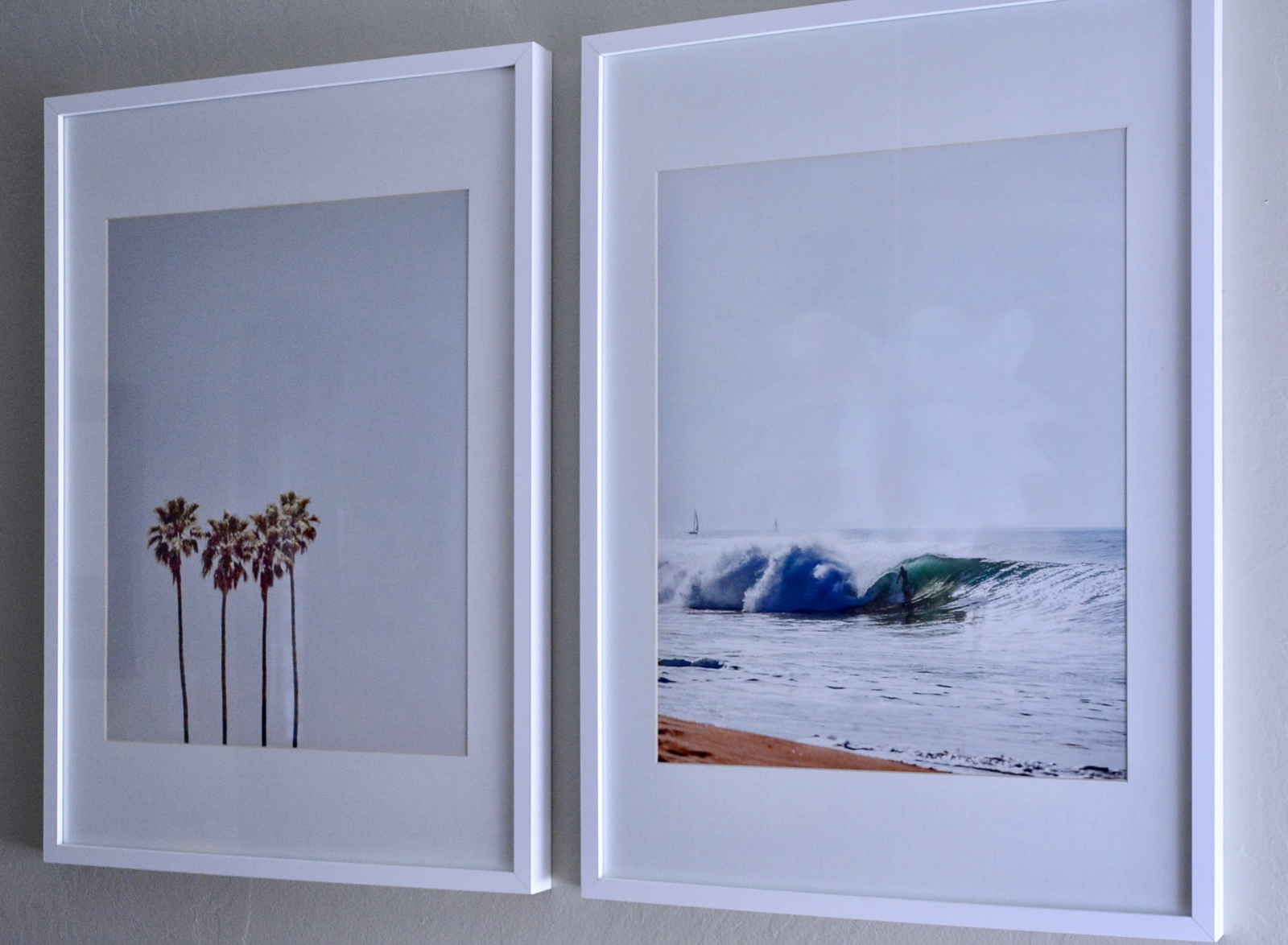 Do you ever feel like your house could use a refresh? You know you like your style but as time goes by you feel the need to make some tweaks? That's what I'm feeling at the moment. I need a fresher version of my house and thanks to free high resolution photos turned into affordable artwork, I'm one tweak closer to the refresh I've been craving.
When I first got married I didn't know what my style was. Well, maybe I knew (Pottery Barn catalogs were my jam) but I didn't have much money to work with. This left me with a house that was sort of cute, in a newlywed kind of way, but was also very much lacking from a style perspective.
After several years of marriage and learning more about myself I realized that I was very drawn to clean lines and a more transitional/modern style. I still didn't have a ton of money to spend (who does??) but I decided to change almost everything in my house, from paint colors to furniture. Very slowly, but surely, things changed and I was loving my new look.
Now fast forward a few more years. I still love the changes I made and my style has remained pretty much the same, but I'm feeling the need for an update in a few areas. Well, maybe more than a few, but we're taking baby steps here. 😉
My dining room has been bothering me for awhile now. In particular, the artwork. I have two large Ribba picture frames from IKEA that were begging for a refresh. I thought long and hard about what I wanted to replace the pictures with and decided that I'd like to add some beach-y vibes to our home. After all, my husband and I both have a love for the ocean. I knew I wanted something a bit understated with somewhat muted tones. To say I'm particular is an understatement, so finding just the right photos was going to be a challenge. And, I needed affordable artwork at that.
Free High Resolution Photos
That's when I turned to a website called Unsplash. Have you heard of it? Basically it's a site where photographers upload their high resolution photos for anyone to use, in any way they want. Hooray for generous people!
I typed several terms into the search bar like "beach" "ocean" "water" "surfing" etc. and began downloading all of the pictures that I liked the feel of. Then I started playing around with pairings. Since the pictures would be hanging side by side I wanted them to be somewhat cohesive. I showed my husband and we agreed on these two: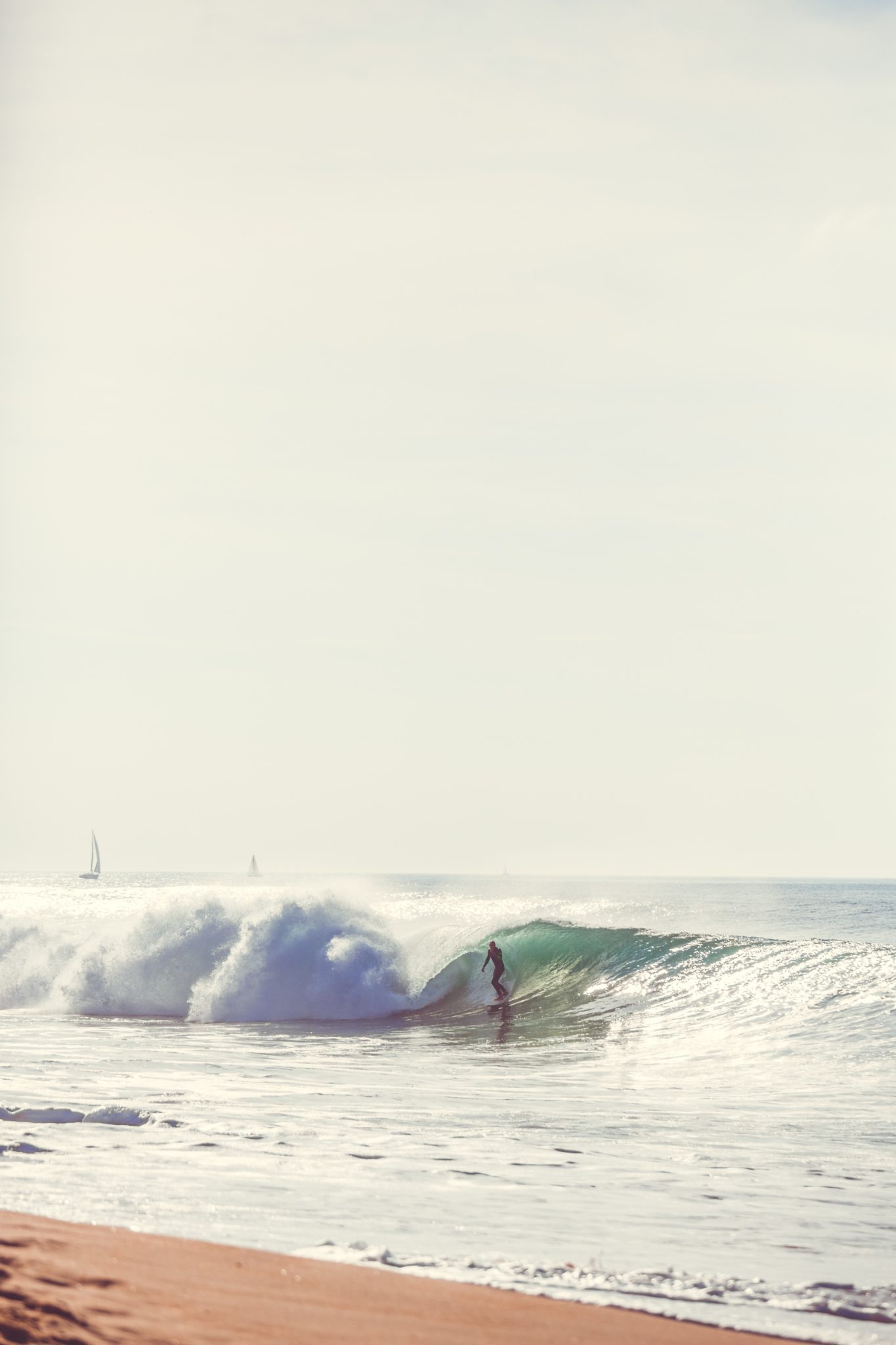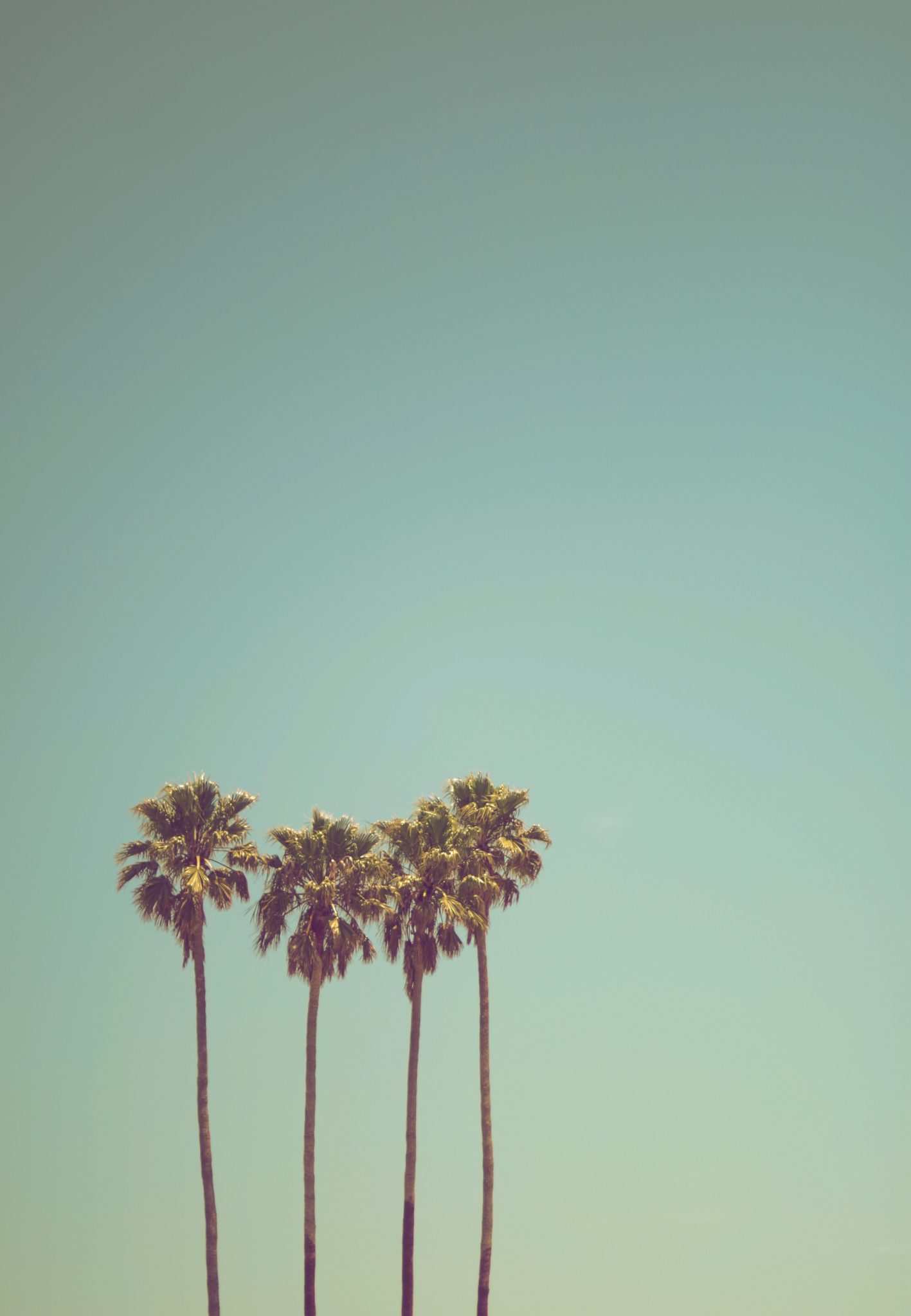 The only thing we wanted to change was the saturation of the palm tree photo. We wanted it to be softer toned to match the surf picture. We accomplished this by opening the photo up in Photoshop and tweaked it until we thought the tone was right. If you don't have Photoshop but have a Mac, you can use iPhoto to make similar changes.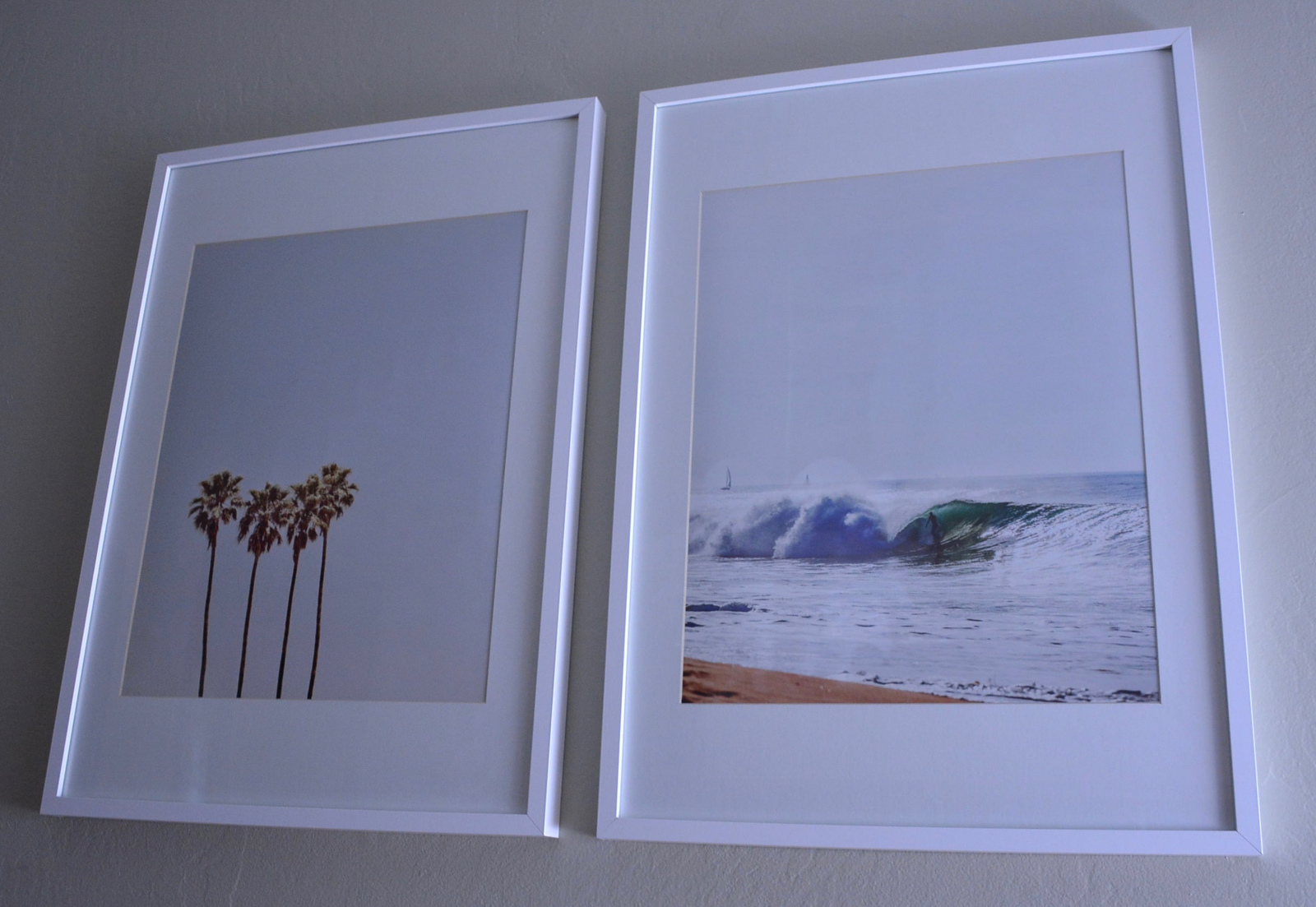 Now all we had to do was find a printer. We needed 16 x 20″ prints and found that Costco only charged a little more than $6.00 for each photo! So we simply uploaded them on Costco's site and our new artwork was ready for pick up the next day.
I popped them into the frames, hung them back up, and stood back to see what I thought. Immediately I loved them! The colors are a perfect compliment to my grey-green walls and it provided the exact beach-y vibe I was going for. And the best part of all, this new large artwork only set me back about $13.00.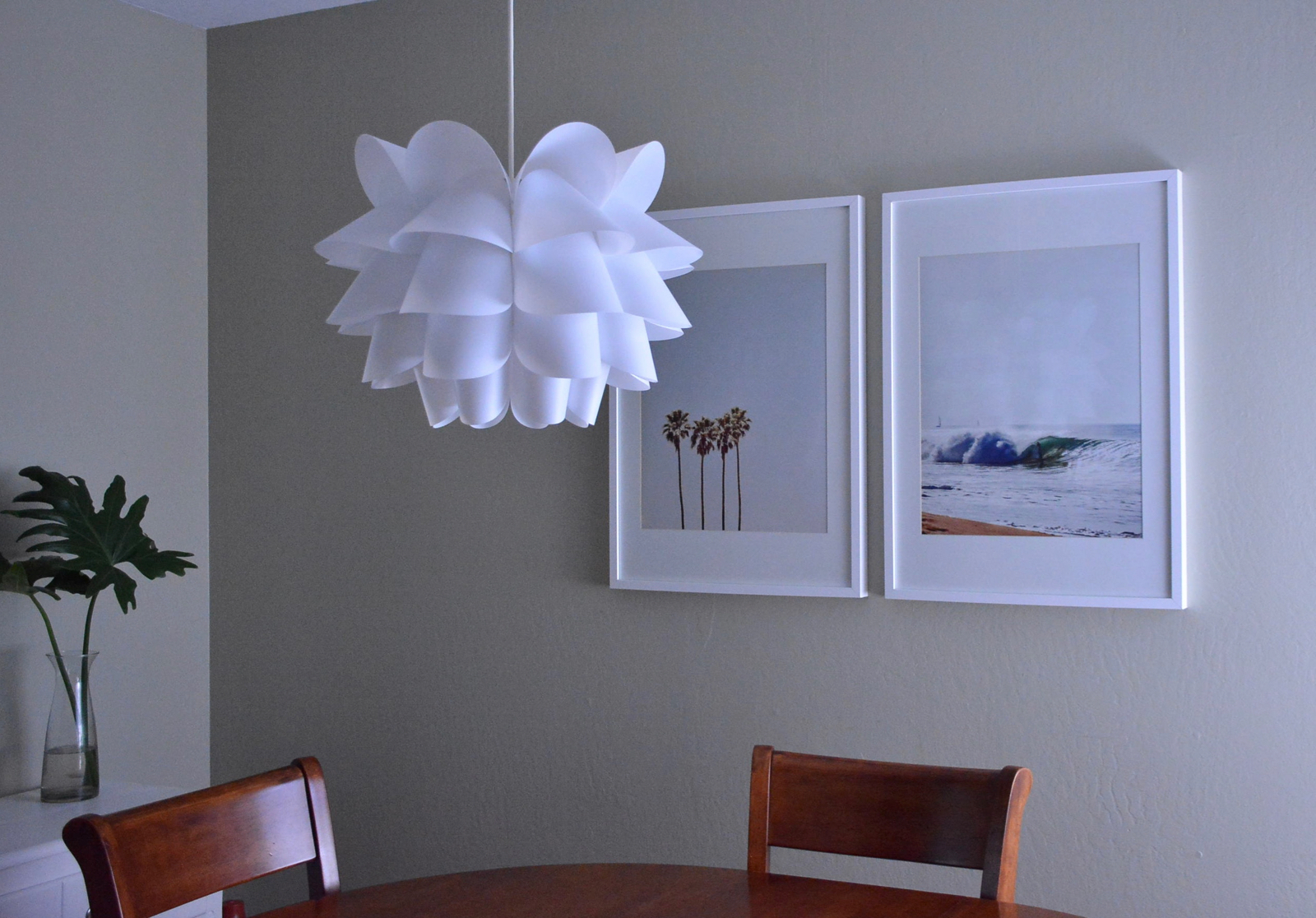 I wouldn't be surprised if a few more photo's from Unsplash made it into my home.
Have you found a good resource for affordable artwork?