How to Propagate Foxgloves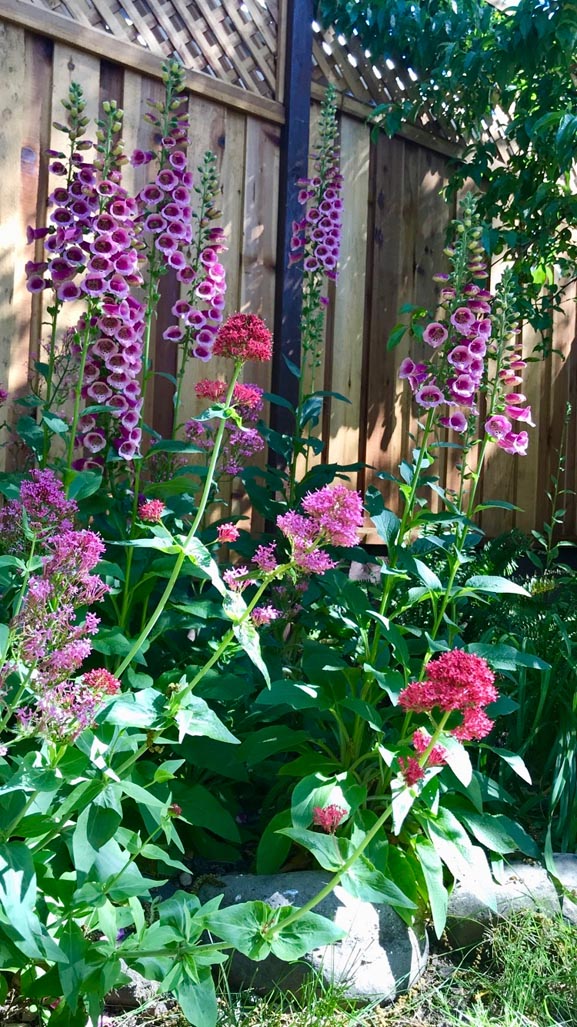 Foxgloves have quickly become one of my favorite flowers thanks to a friend who always had them growing abundantly in her flower beds. I had never attempted to grow them myself until one day we popped into Ace Hardware and saw that they were selling tiny 6 packs of them. Ever since that day they have graced my flower beds every year. But the real kicker is, despite now having more than 6 plants in my yard, I've never had to purchase them again. And it's all thanks to knowing how to propagate foxgloves.
How to Propagate Foxgloves
As my friend showed me, there are a few ways of propagation. One way is by dividing the plant itself. Once the plant is out of the ground you will see a natural breaking point where it can be divided. Gently split the plant apart and replant each section. Sites like this recommend that the plants be divided after about 3-4 years to prevent overcrowding.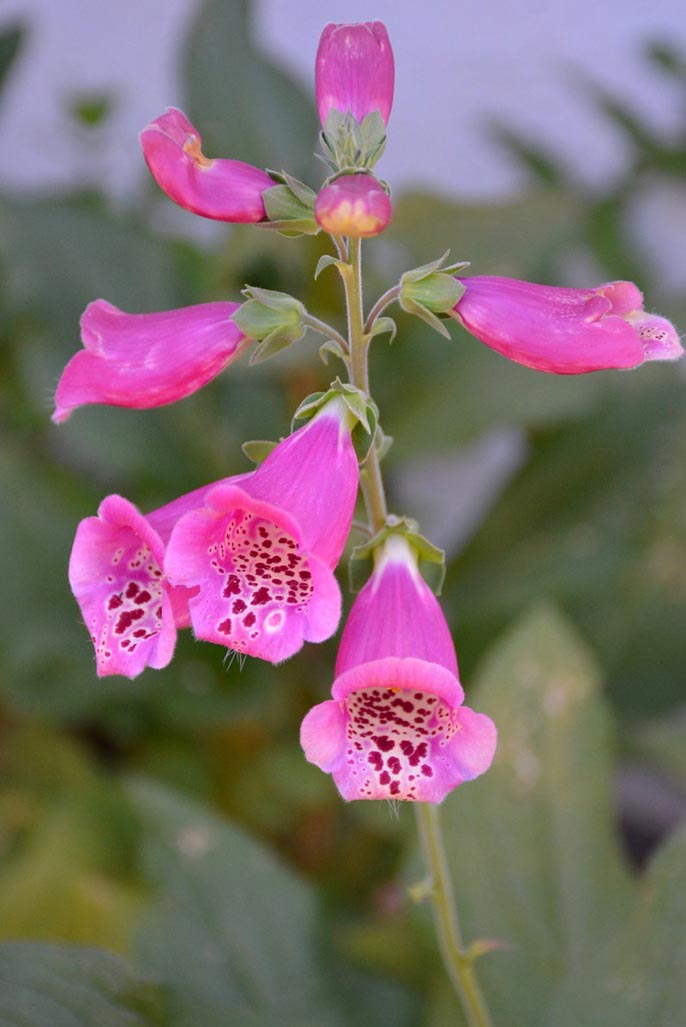 A second way to propagate is by harvesting and planting the tiny seeds they produce in pods once the stem has wilted. I tried this once but didn't have great results. Probably a failing of my own doing, however.
Alternatively, you can leave the wilted stems on the plant and allow the pods to burst which will spread the tiny seeds and natural propagation will occur. I always trim the stem for the sake of appearance so mine have never propagated naturally. If you prefer to try this method, here is a helpful site.
How to Propagate Foxgloves, Using Only the Leaves
A third way to propagate is by using the leaves that grow on the plant itself. This is the method I use.
Once the plant grows its main stock of flowers, look down that stock and you will notice tiny sets of leaves growing in between the larger, mature leaves.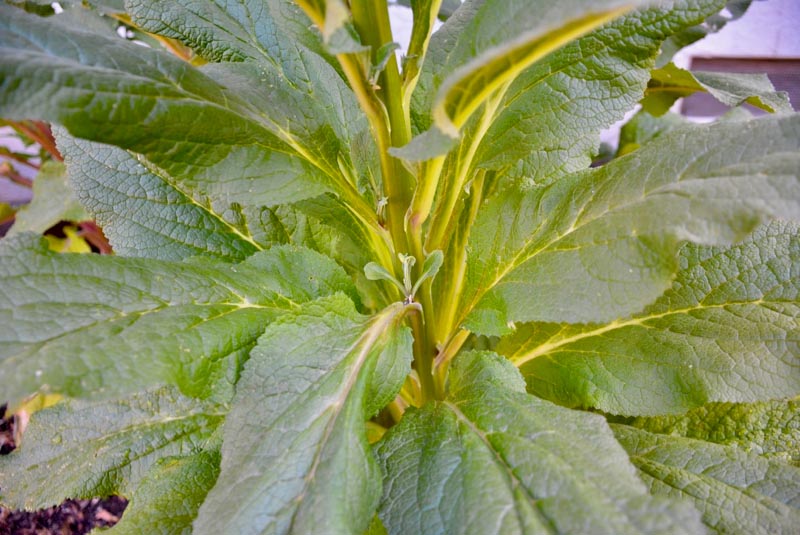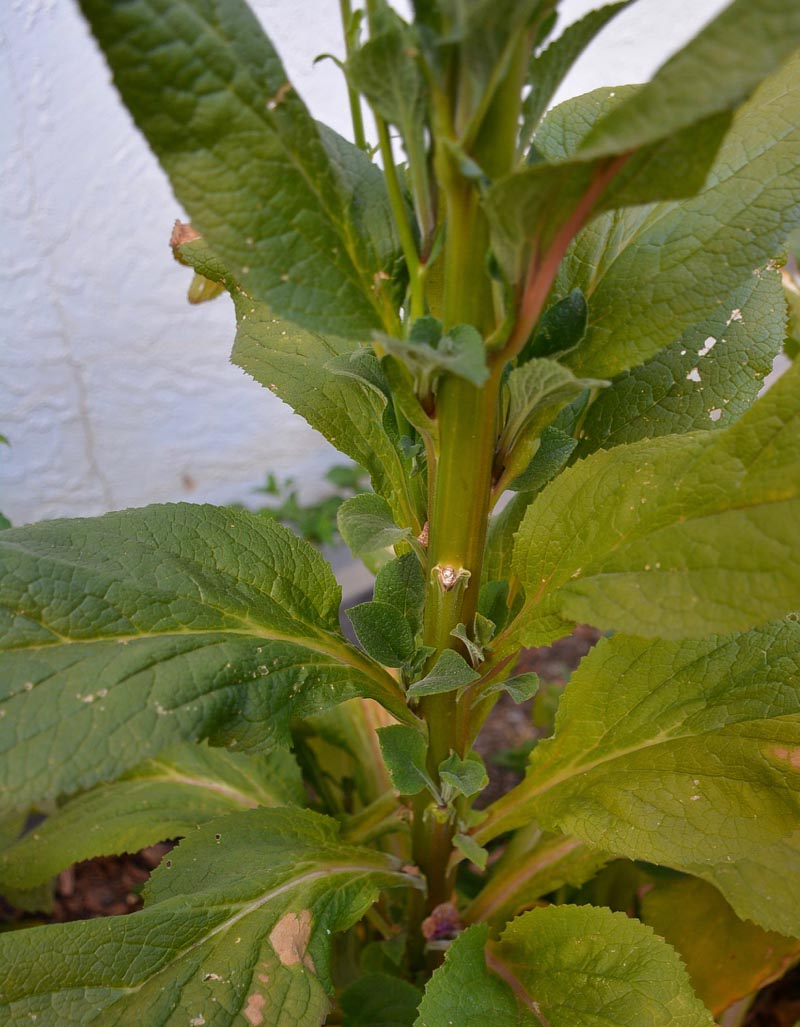 Each set of leaves can be carefully pulled back and then replanted. As you can see from the pictures above, the potential for multiple plants is abundant.
See the tiny white shoots coming off of the leaves in the picture below? These become the roots. You will want to make sure each set of leaves has these shoots.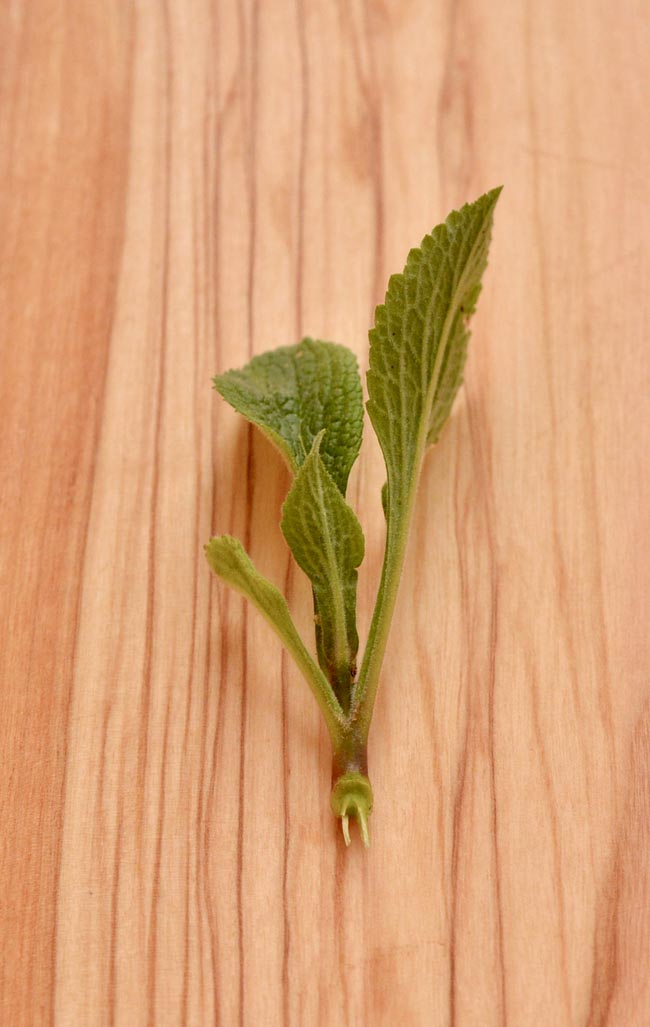 Because the leaves are quite tiny, be careful of where you plant them. In years past, I used my garden box as a temporary holding spot for a few of these tiny leaves. My intentions of replanting them elsewhere fell short and they seemed to grow bigger by the day. These particular foxgloves did not produce flowers the first year (some won't) but the following year they became the tallest foxgloves we had ever seen, reaching well over 6 feet tall! (The stocks you see in the photos above are from those plantings. See how thick they are?!) It's also interesting to note that they were grown in pretty much full sun, which isn't typically recommended. Foxgloves are more of a shade to partial shade plant.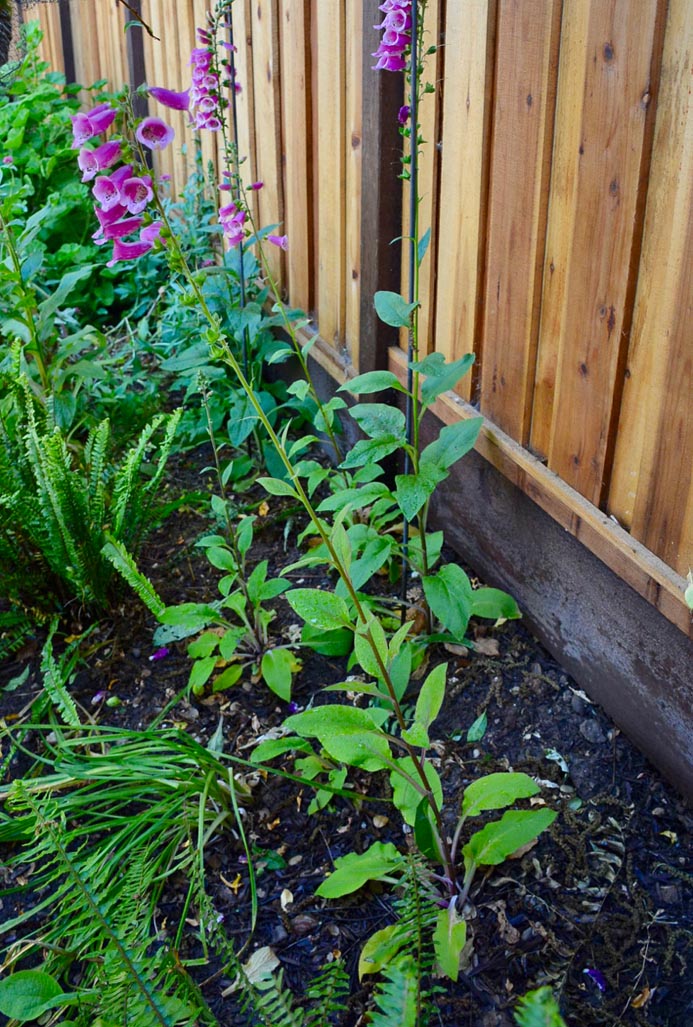 As you can tell, I am not an expert gardener! In fact, it seems that my plantings are sometimes more of a trial and error situation. But I have been able to enjoy foxgloves for several years now using this method of propagation so I wanted to share it with all of you. Perhaps you'll give it a try yourself. I'd love to hear about your experiences with propagation in the comments below!
For more tips about growing foxgloves check out this link.