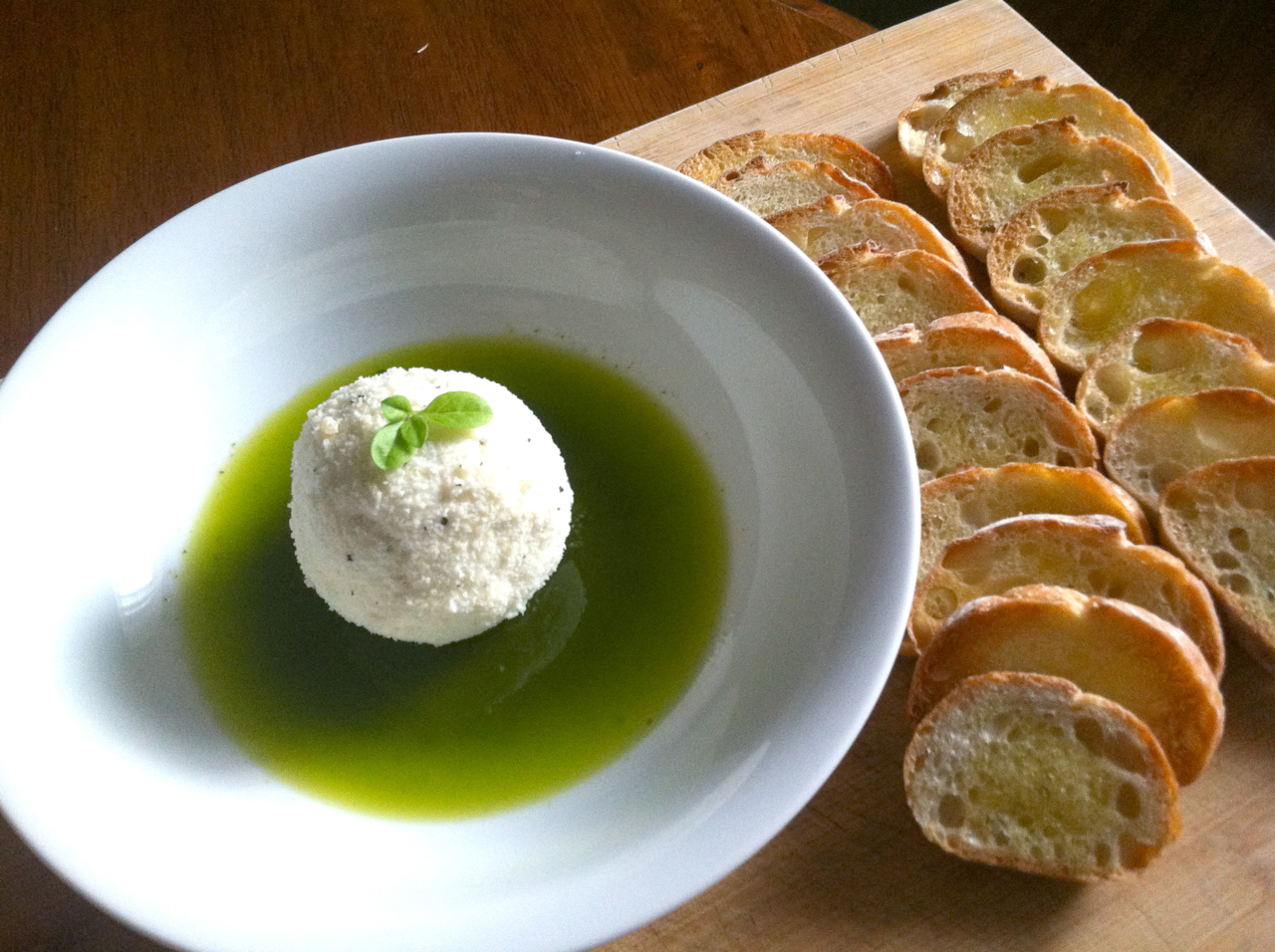 ap·pe·tiz·er: a small dish of food or drink eaten before a meal or the main course to stimulate one's appetite.
When going out to dinner, most times we do not order appetizers. And it's mainly for one reason, after eating them, I am no longer hungry for dinner. However, when we have guests over I will often put out an appetizer to munch on, and of course, I have no problem consuming both the "pre-meal" and the main course. Go figure.
I am also often asked to bring an appetizer to dinner parties. Sometimes I bring the standard cheese and cracker platter, which I love and always goes over well. But at other times I feel like I want to put more effort and thought into my offering, so I rely on recipes that I've ripped out of magazines or I turn to the internet. I often read a blog called Annie's Eats and recently made her rendition of Parmesan Crusted Goat Cheese with Basil Oil. It was really easy to make and got rave reviews from the tasters. It's a great recipe to have on hand and I do believe I'll be making it again. To make it for yourself, click on the link above to find the recipe. I hope you enjoy it as much as we did!