10 Tips for Planning a Trip To and Visiting Italy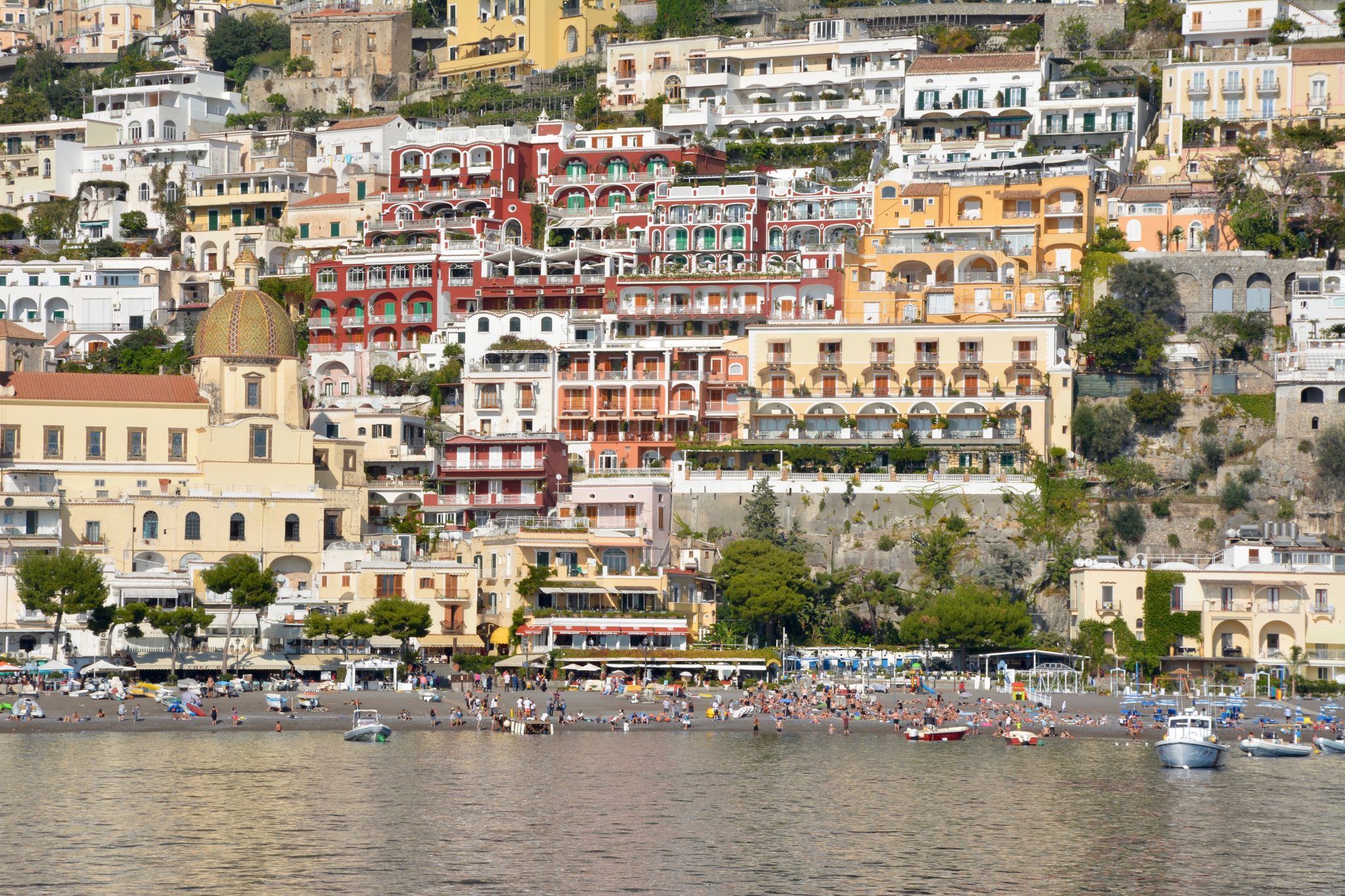 "If you could travel anywhere in the world, where would it be?" My answer, every. single. time., "Italy!"
Yes, visiting Italy was always my dream, but in reality, I never really believed it would come true. The truth is, I often feel overwhelmed with the thought of planning small trips. So if that's case, how would I ever be able to plan a big trip to Italy?
So many thoughts ran through my mind. "Will we ever be able to afford it? Where should we stay? How will we get around? What cities should we visit? We don't speak Italian…will we be able to communicate? What about pickpockets?!?
Yes, these and other questions overwhelmed me and I guess I just sort of assumed that because of them, I probably would never go.
Then one year everything changed. A friend of ours who travels to Italy every other year invited us to go along. I had hit the jackpot! Not only did she speak the language fairly well, but she practically planned the whole trip for us. We just had to hand over the cash and my dream quickly became a reality.
"Wait a minute" you're probably saying. "This girl had a trip to Italy planned for her and now she's going to try and offer advice?" I hear you! And honestly, I'd probably say the same thing myself if I were you. But fast forward 3 years later and you'll find us on another trip to Italy, but this time much of the planning was done on our own. We learned a lot on that trip and hope that some of our tips will help you in planning your own.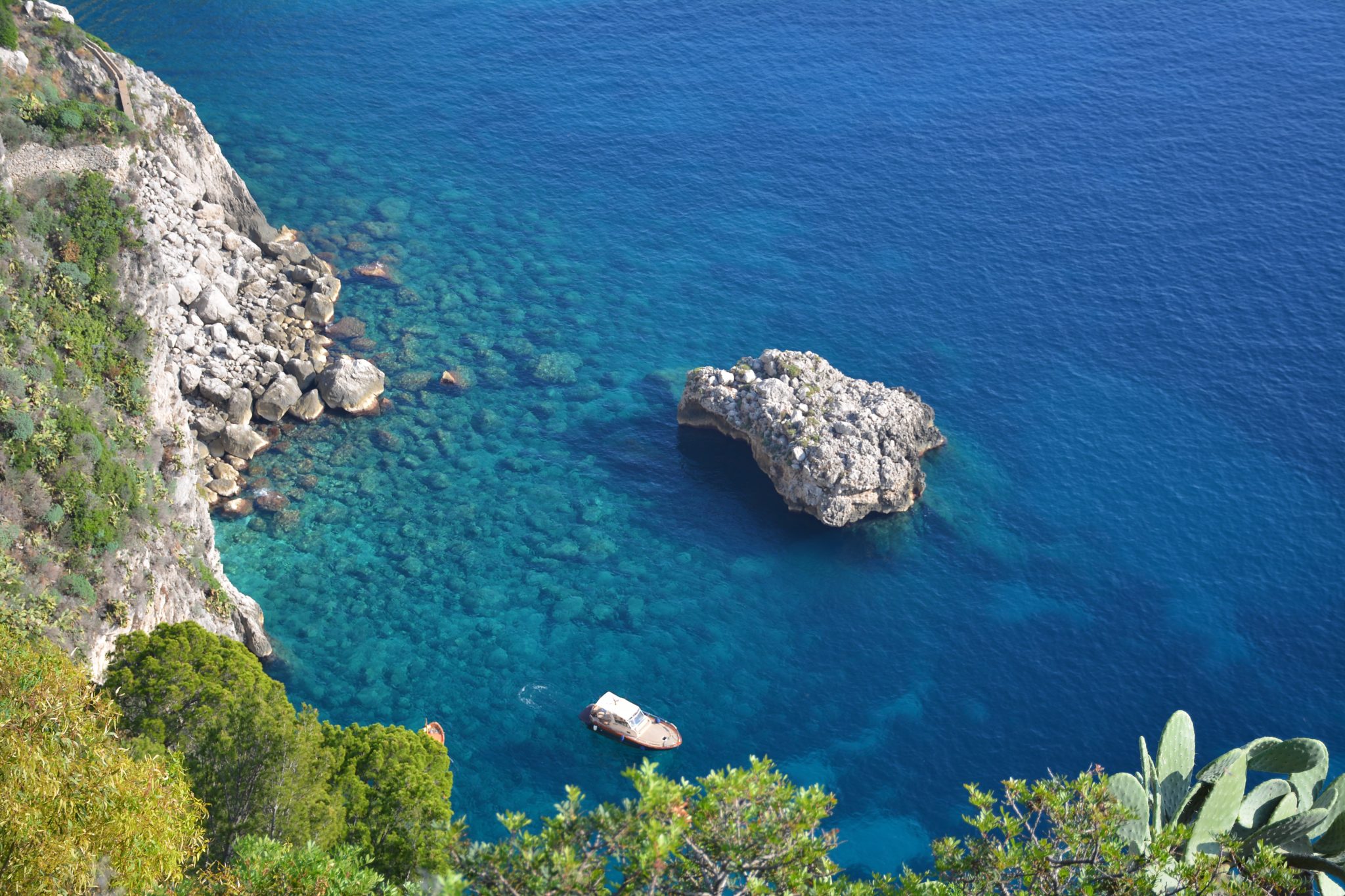 Here are 10 tips for planning a trip to and visiting Italy:
1. Tickets:
Travel can be expensive and the first thing to hit you are the tickets. (I won't even tell you what we paid for our first trip to Italy. Gasp!) But I have one word for you…Hopper. Hopper is an app that monitors tickets prices and alerts you when prices drop. It will even tell you if they anticipate prices going down even further so you can wait to purchase your tickets if you'd like. You simply put in your destination and dates (which can be flexible) and wait for the alerts. This is how we scored tickets to Italy for about $430.00 each from the west coast, with only one stop and a very short layover.
2. Accommodations:
When we travel, we generally like to have a place with a little kitchen so we can at least eat one meal a day at "home". On this trip we used both airbnb and VRBO. If you haven't considered these options, you should! Prices are often very affordable compared with hotels and the locations can be amazing. (Two friends of ours stayed in flats in Paris with great views of the Eiffel Tower.) The websites themselves make communication and payments easy. The owners are usually very quick to respond to any questions you have and the reviews from other guests are helpful. They often include details about the place that the owner may have left out.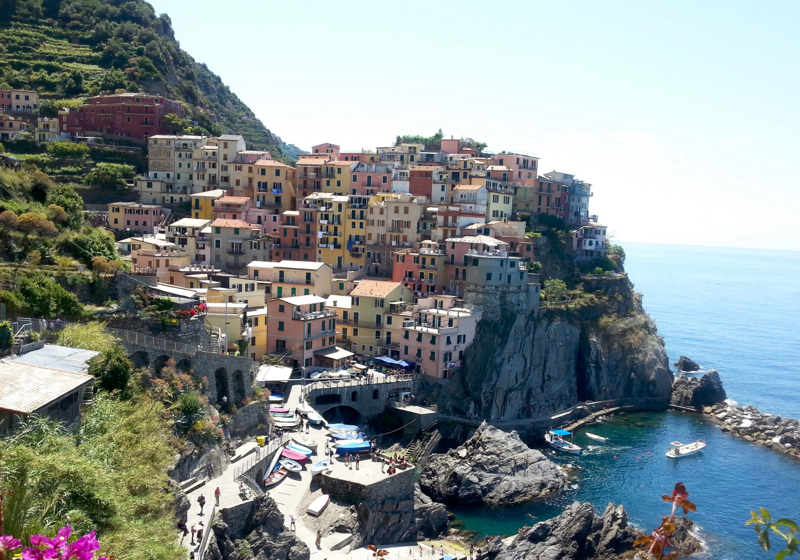 3. Guidebooks:
This tip will probably come as no surprise but travel guidebooks by Rick Steves are very helpful! He offers advise and tips on everything from food, hotels, train schedules and pricing, museum hours, boat tours, car rentals and beyond. There is no shortage of information in his books and we've found that most of his recommendations have been spot on. Not only does he have books that encompass entire countries but he also has books on specific cities. For example, we used his book on Italy
during our first trip, and his book specifically on Rome during our second trip.
4. Audio Tours:
Our 4th tip also has to do with Rick Steves but this time we're recommending his audio walking tours. Our friend introduced us to them while we were visiting Pompeii. We weren't with a tour group (we generally never are) and thought we could just navigate around on our own observing the ruins. This would have been okay, but we truly believe that hearing the history and knowing exactly what we were looking at really made our visit so much more enjoyable. It was so informative and easy to follow that we ended up using his tours for the Colosseum, the Roman Forum, the Heart of Rome Walk and the Pantheon. And the best part is, they're free!
(If you are traveling with a partner and want to listen to the tour at the same time, you can purchase a headphone splitter like we did. Sure, it may look a little uncool, but you'll be so engrossed in your surroundings like everyone else, it won't even matter!)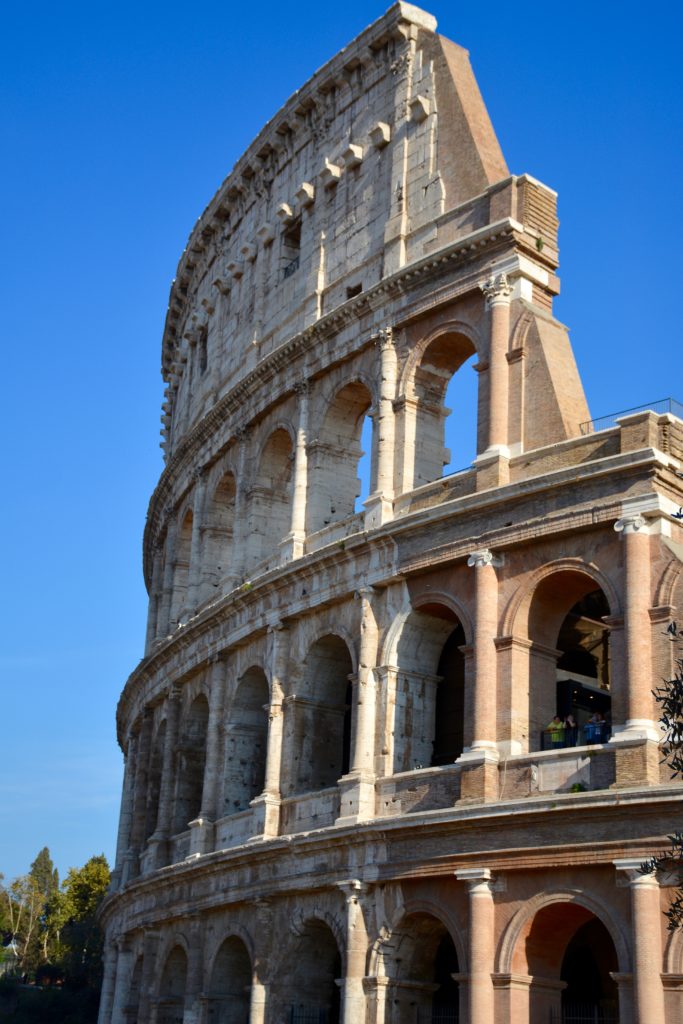 5. Roma Pass:
If you are going to Rome, we highly recommend getting the Roma Pass. It comes in either 48 or 72 hour increments. We purchased the 72 hour pass which got us into two museums for free (the Colosseum and the Roman Forum count as one museum) and allowed us to use the metro, buses and trams as many times needed during our duration. It also allowed us to skip long ticketing lines at some attractions and receive discounts at others.
You can purchase the Roma Pass online but since you have to pick it up in person, it may be best to get it while there. We bought ours at the termini station in Rome. Look for one of the many vendors that sell cigarettes and lottery tickets. It seems unconventional but this is where you can purchase your pass.
6. Wander (but download a map that works offline first):
You've heard it said before but we're going to say it again…get lost! Wandering the streets and alleyways of Italy is an excellent way to get immersed in the daily life of Italians and discover trattoria's and shops you may have otherwise missed had you stayed on the beaten path. We did this during both the day and night and never once did I feel in danger. And that's saying a lot for me!
If you're nervous about truly getting lost, make sure you download a map app that will work offline, just in case you don't have cell service. Or a good ole fashioned paper map will work too. 😉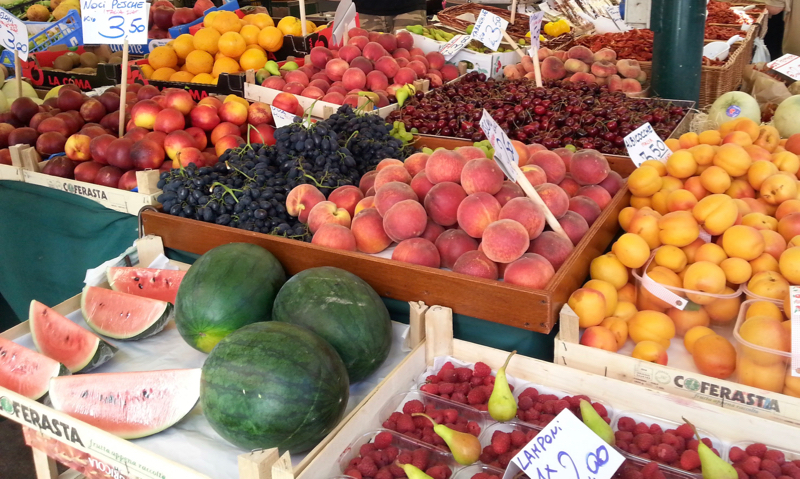 7. Apperitivo Completo:
It's well known that Italian's (along with many other European countries) often eat dinner around 8, 9, or maybe even 10 pm. So typically around 6 pm, you will find the locals gathering together to have an aperol spritz or a glass of wine. Many times these drinks come with light snacks. However, on our most recent trip we discovered the ways of the Aperitivo completo! For just 5 Euro (at the places we ate at) you will receive a small plate and a bounteous buffet of food from which to fill it. Food will vary by location but we had everything from cured meats and cheeses to grilled veggies, rice, bean and pasta salads, small sandwiches, olives, potato dishes and more. All of the food was excellent! This is something we would definitely recommend searching out. You may even find that if you had a bigger lunch, this alone could suffice for your dinner.
8. Food Sensitivities:
While were on the subject of food, this may be a good time to mention that Italians are very proud of their cuisine, as they should be. After all, how many times have you heard someone return from a trip to Italy and say the country was great, but the food was mediocre? I'm guessing never.
That being said, if you have food allergies or sensitivities, it may be best to work around the menu, rather than trying to make the menu work around you. Now, I'm not saying that restaurants won't accommodate your needs. But it's been my experience that Italians aren't as liberal as say, maybe we Americans are, in asking for items to be switched out, removed all together, and reworked into a completely different dish. I have gluten and tomato sensitivities and thought it'd be impossible to eat in Italy. But after carefully reading the menus I found plenty to eat and enjoy.
9. Ordering:
If you are anything like us, you will look forward with eager anticipation to your daily cappuccino's, espresso's, and gelato's. In some areas, such as Rome and the Amalfi coast, we learned the hard way that one must order and pay for their items at the cashier station first, then give your receipt to the person behind the counter who will fulfill your order.
We were somewhat confused by this because in some smaller towns we've visited it is customary to first order your items at the counter, eat and drink them, then go back to the counter and pay.
If you are unsure of how a particular place operates, you can always ask or stand back and observe beforehand. Or you can be like us and try to order multiple times at the counter while being ignored. This indicates the order and pay at the cashier station beforehand, method. 🙂
10. Language:
Language barriers can be frustrating, there's no doubt about it. Fortunately for us English speaking only folks, many people in Italy also speak English, most especially in the bigger cities and more touristy areas. But learning a few key words and phrases can go a long way in making your trip more enjoyable. (Plus I think the locals appreciate the effort.) There are several free apps to help you learn, but the ones we liked best are Learn Italian and Tiny Cards.
It's also helpful to download a translator app like Google Translate. This app not only allows you to type in sentences and then translates them but also a cool feature that allows you to point the camera at anything written in Italian and will do a live translation into your target language.
So there you have it, my 10 tips for planning a trip to and visiting Italy. I realize that this is not the most extensive list, or maybe even the most professional. However, these are things learned from personal experience that I truly feel can be helpful for someone planning their own trip to Italy, especially for the first time.
And believe me when I say,  the rewards of travel are well worth all of the effort it takes to plan a trip!