Alamere Falls – Point Reyes National Seashore
In a previous post, I mentioned that there are only two waterfalls in the Continental US that fall directly into the ocean (according to Wikipedia, that is). They are McWay Falls in Julia Pfeiffer Burns State Park and Alamere Falls in Point Reyes National Seashore in Marin County. I feel very fortunate to live close to both locations and am so happy that we've made it a point to visit each one.
I had actually never heard about Alamere Falls until some friends invited us to go on the hike with them. There wasn't much description about the hike itself other than that it was to a waterfall. It sounded pretty enough and the company alone would have been enjoyable, but circumstances did not allow us to go at the time. But after seeing pictures of their hike, I decided that it was something to definitely put on our list of things to do.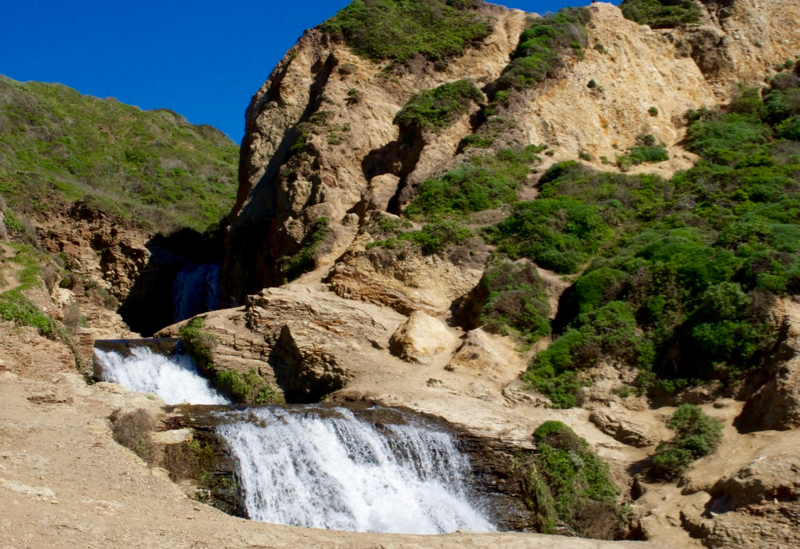 I started doing research and found several good tips. First and foremost for me was wanting to go on a good weather day. The coast can be quite cloudy and foggy at different times of the year so I plugged Point Reyes into my weather app and would check it periodically to see when it was going to be nice and sunny, and then hope our schedule would allow us to go on that day.
The second thing I learned was that this is an actual hike, unlike McWay Falls which to me was more of a casual walk. While this hike doesn't have huge amounts of incline that you would find in places like Yosemite, there is a decent amount of incline and the distance to the fall is between 8 and 13 miles round trip depending on the route you choose.
And speaking of routes, this brought me to my third discovery. There is the route recommended by the National Park Service which is the longer of the two and has you back tracking along the beach as you approach the bottom of the falls (if you take the Palomarin Trailhead).
And then there is the route recommended by most visitor's on social media, which is shorter but definitely could be considered more dangerous.
This route involves walking through a canopy of poison oak and traversing down narrow ravines through somewhat slippery rocks where you approach the fall from the top. Then you climb down more rocks to get to the beach where you now see the fall from the bottom. This route is unmarked by the NPS (for good reason), but hikers have taken it upon themselves to mark it with a paper napkin and an arrow made of rocks. You will have to be the one to choose your own adventure.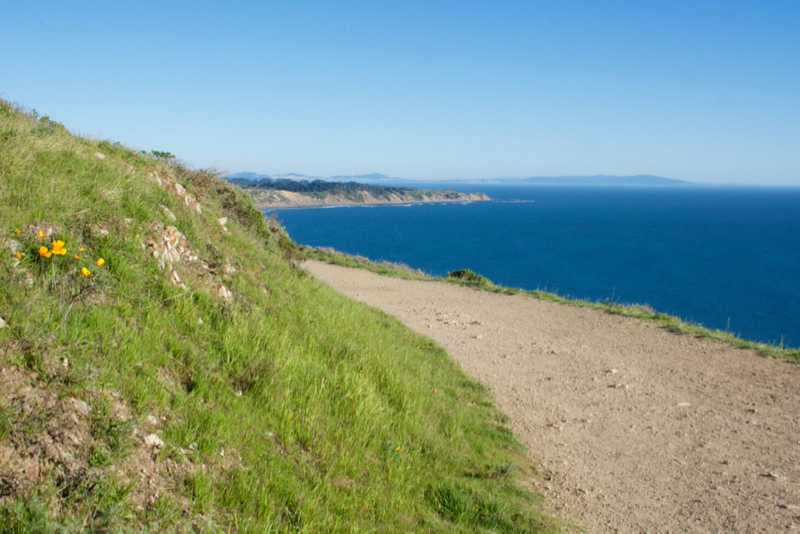 When the day arrived that checked off all of our boxes, we set out with plenty of snacks, water, comfortable shoes and hit the trail. It was a long hike but absolutely worth it! Not only did we see a beautiful, and somewhat rare site in the waterfall itself, but we enjoyed walking along bluffs overlooking the vast Pacific ocean, passing by two lakes, and seeing several different wildflowers in bloom.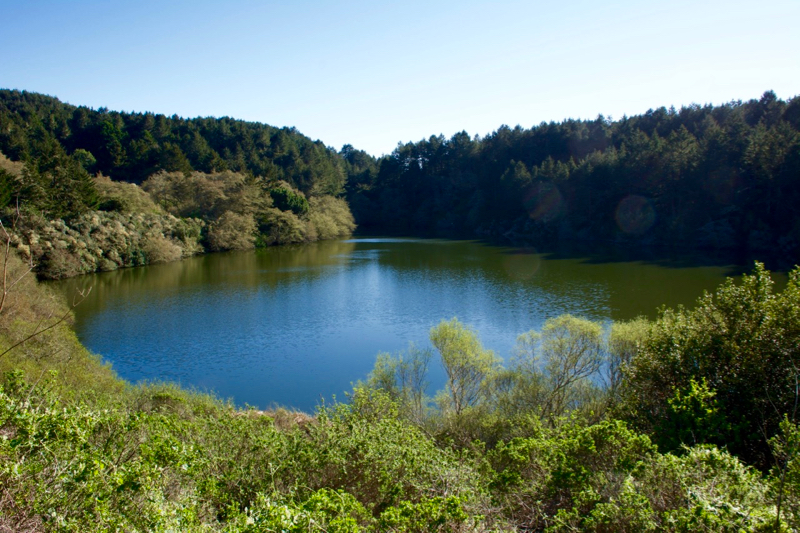 We highly recommend doing this hike if you are able. It's so worth the time and effort it takes to get there. When you return to your car you will be tired for sure, but refreshed from the beauty that consumed you all day.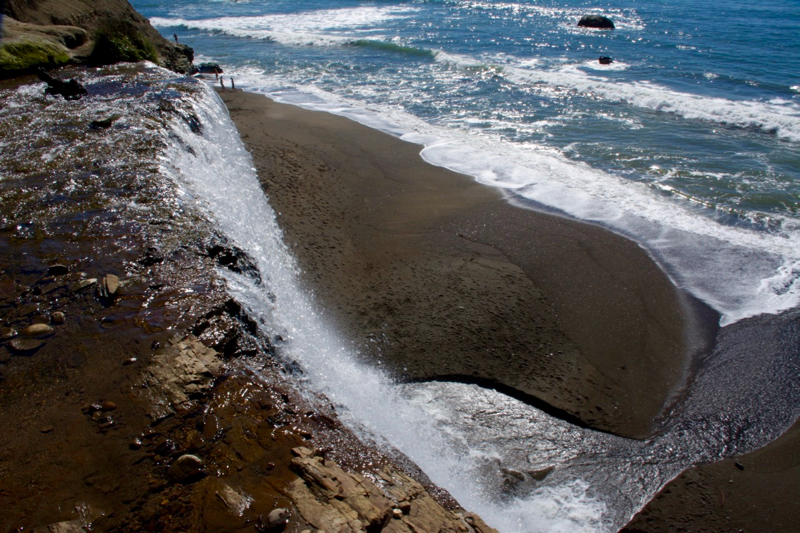 Has anyone else done this hike before? Any other suggestions for those planning a trip?
Things to Know:
When you plan your hike, make sure you check out the tide charts beforehand. If it is high tide during the time you are walking along the beach, this will prevent you from getting an up close and personal view of the waterfall. Click here for weather and tide information.
We parked at the Palomarin Trailhead and the parking lot wasn't too full, but we also went on a weekday so that probably made the difference. Many sites suggest getting there early in the day, especially at this parking location, as the spots fill up quite rapidly on the weekends.
Cell reception can be spotty or non-existent. If you use an app on your phone for directions to or from the park, it may be best to download them prior to going.
There is a bathroom at the beginning of the trailhead but none along the way, so plan accordingly. There are also no trashcans along the way, so you must pack out all that you bring in.
This hike isn't just about the destination, so don't rush to get there! Make sure to take in all of the scenery along the way.