Zero Dollar Redo – Painted Window Boxes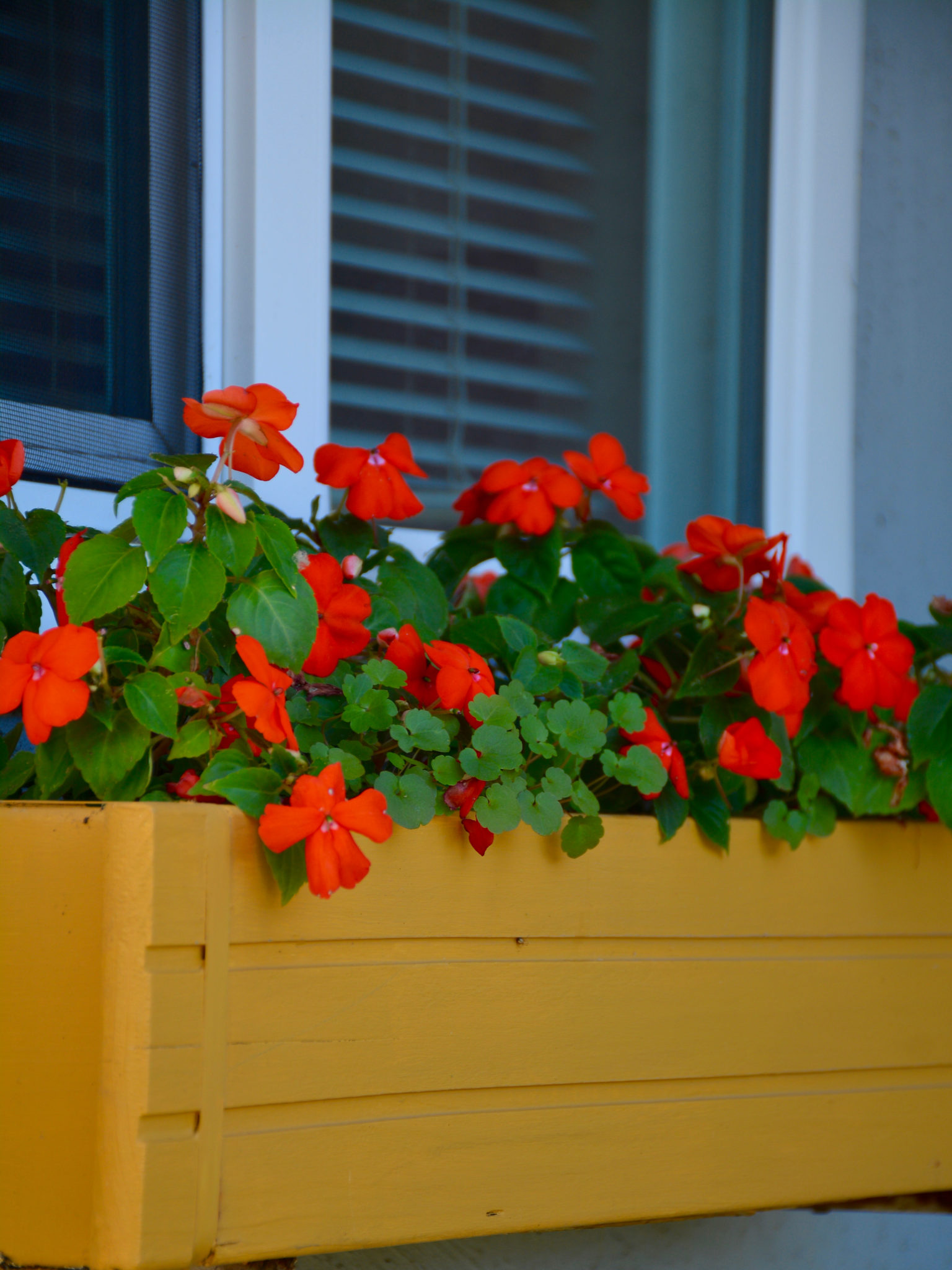 There's no denying that the internet is full of amazing ideas to make our home look fabulous. If time and money weren't a factor, I'm sure more of us would jump on the renovation train. But updates to our home don't have to be expensive or time consuming. For example, I took some primer that I had on hand and a pot of test paint that I got for free, (Valspar offers coupons for free samples in several magazines) and took my window boxes from dreary and depressing to bright and cheerful!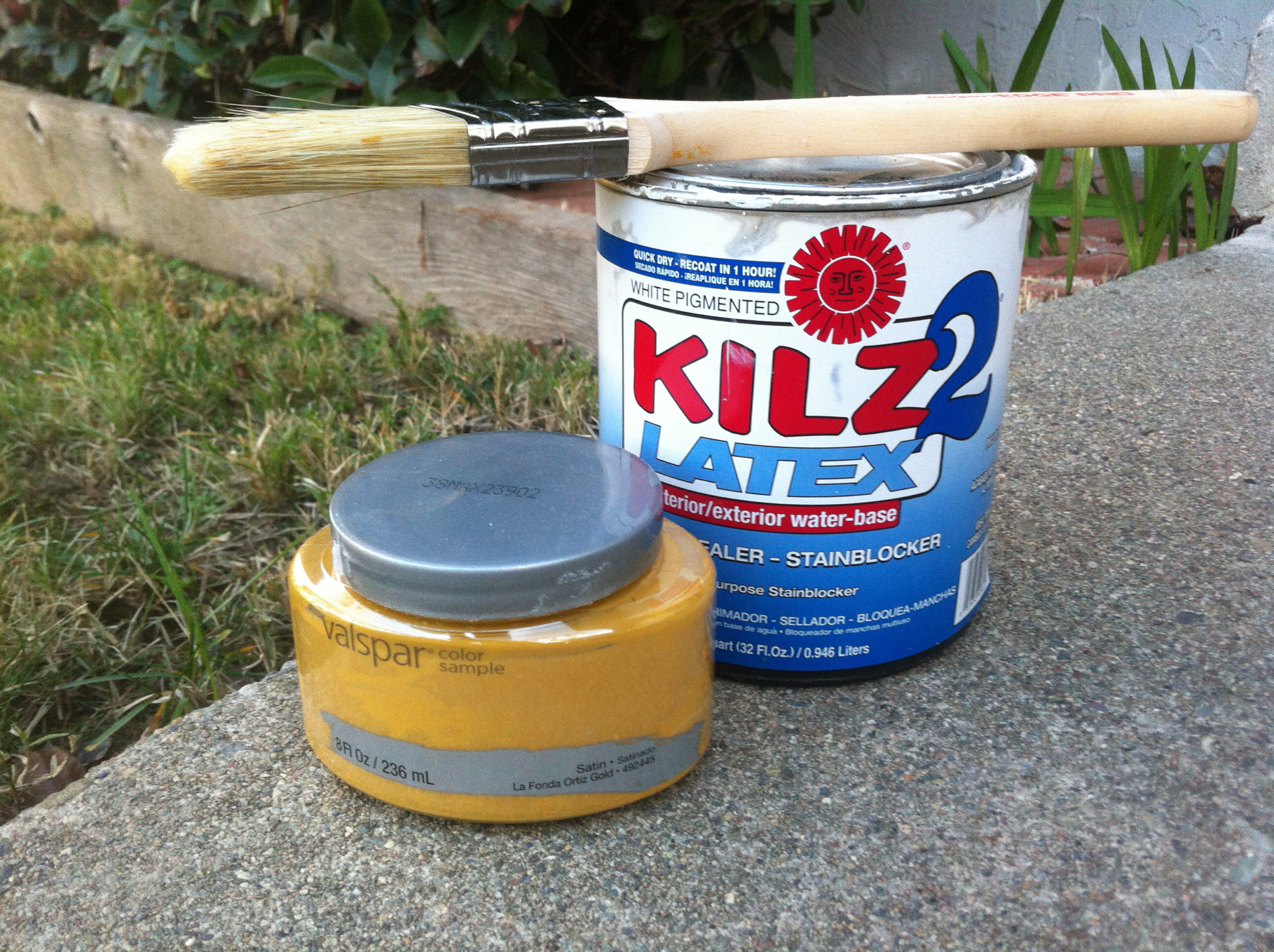 See for yourself: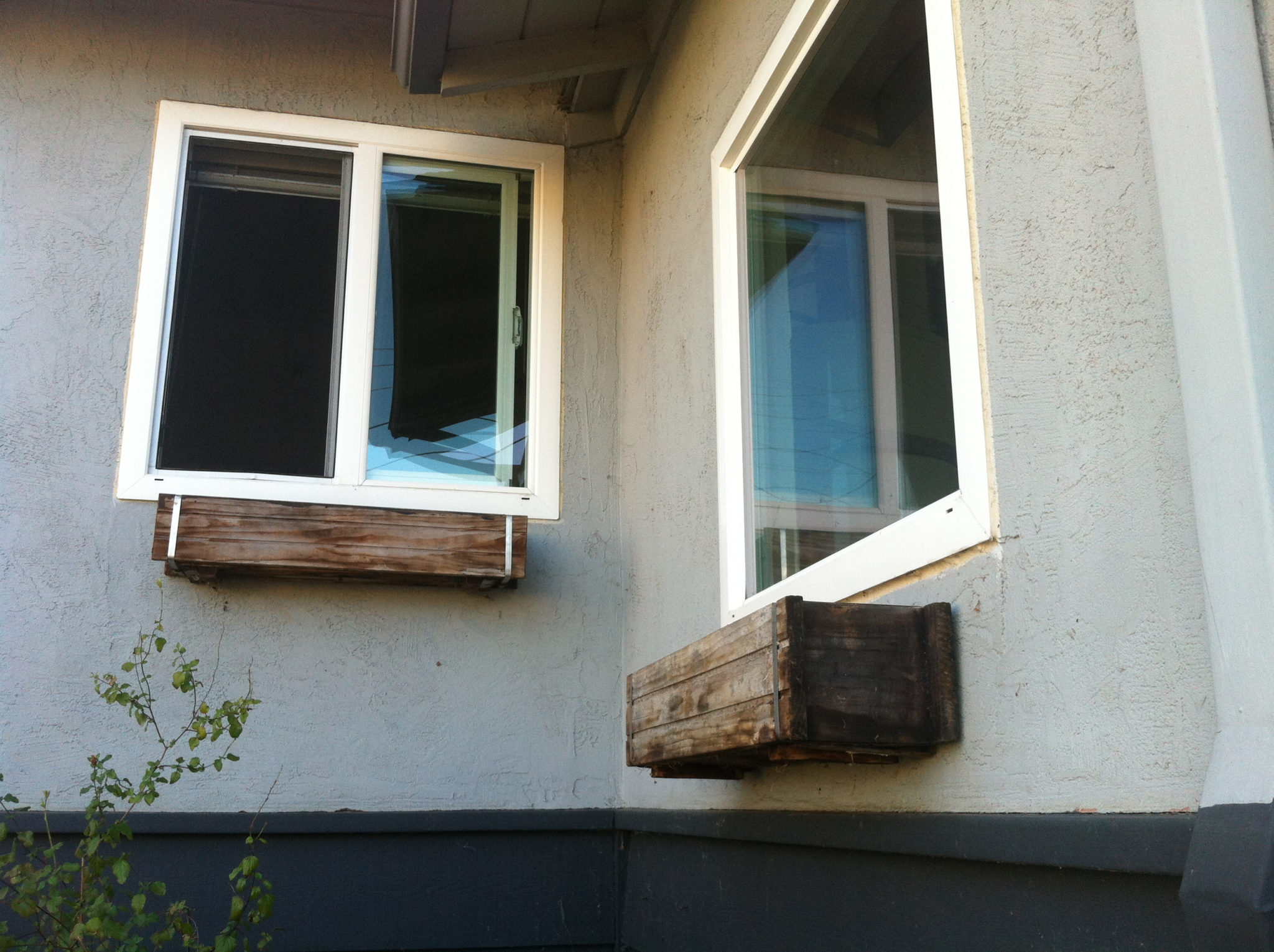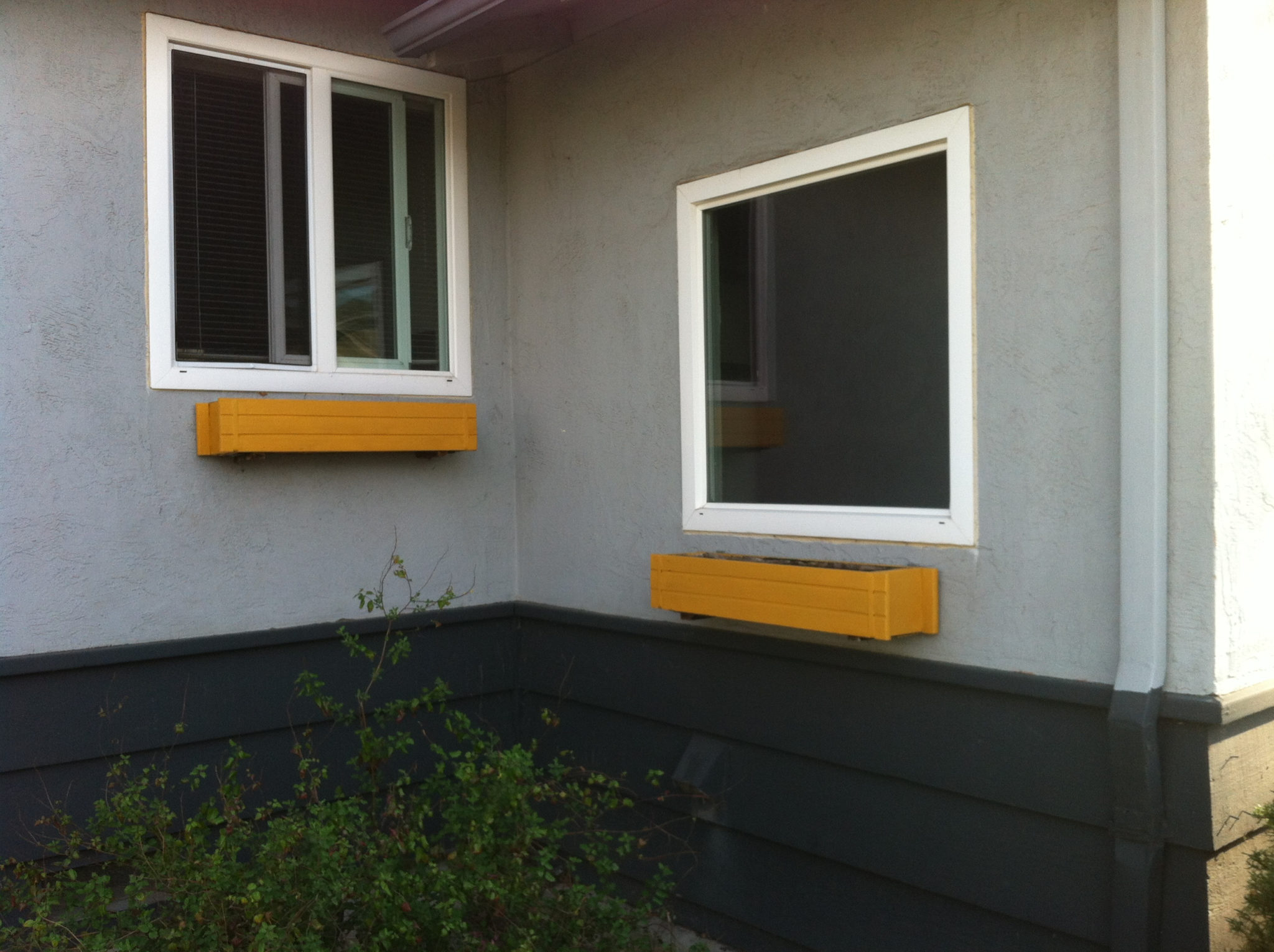 Doesn't that make a difference? And they look even better with flowers planted in them: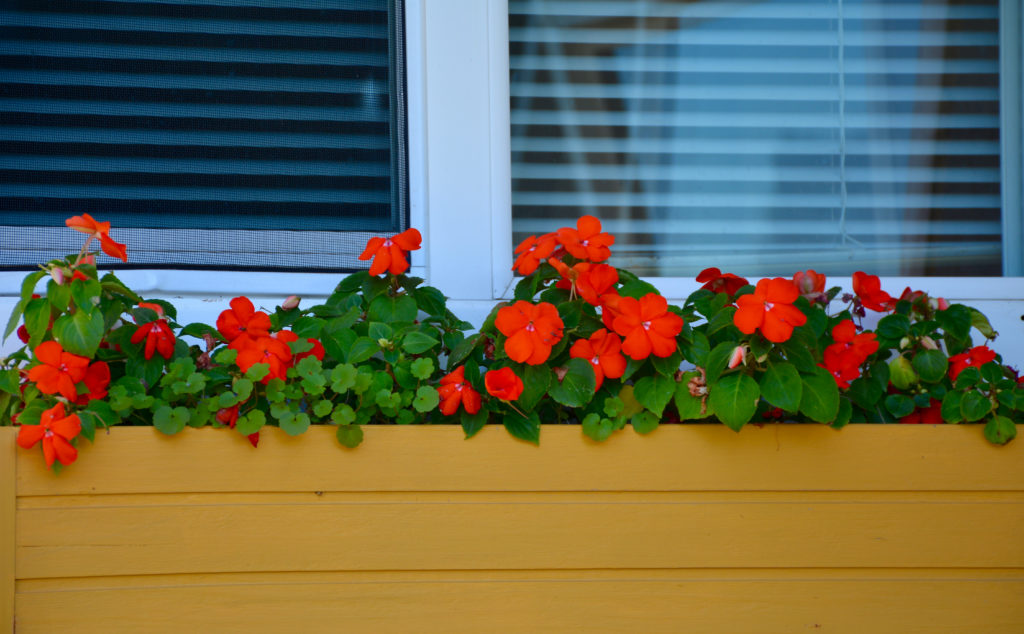 Now, if it were up to me, I'd paint the entire house. But being that I rent, this was within the realms of what I knew my landlord would be okay with.
And for all of you renters out there, I know it can be frustrating to read blog after blog showing home renovators turning fixer uppers into their dream homes. I feel your pain because I experience it myself! But since owning a home is not practical for us right now, I look for ways to make my rental a little more "me." And these window boxes do just that! I hope this post inspires you to do the same, whether you own your home or not.